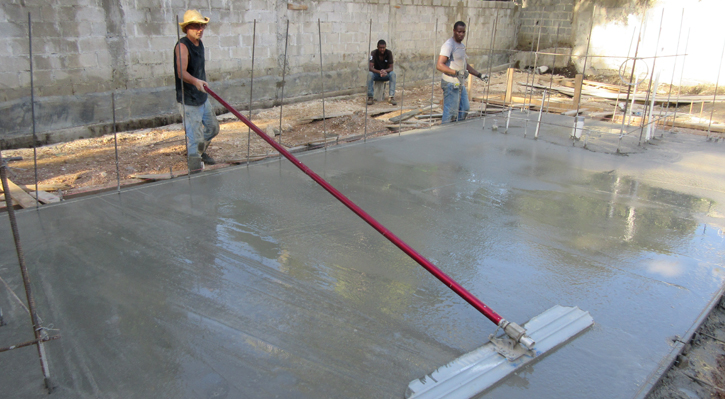 Last week volunteers visited the Dominican Republic to pour the foundation for the Canastica II Adventist Church in San Cristobal. Eleven volunteers worked long hours to prepare the building site. They tied rebar then poured and smoothed the concrete to create a firm foundation.
The Canastica II Church is currently meeting in a renovated home and are in desperate need of a larger facility. Many worshippers sit in a separate room listening to the message, while others sit outside dangerously close to the road. The Canastica II church has a special prayer warriors team that prays daily for the new church.
Additional Maranatha volunteers will visit San Cristobal to build the walls of the Canastica II church in April and June. The Dominican Republic continues to be a popular area for Maranatha volunteers.