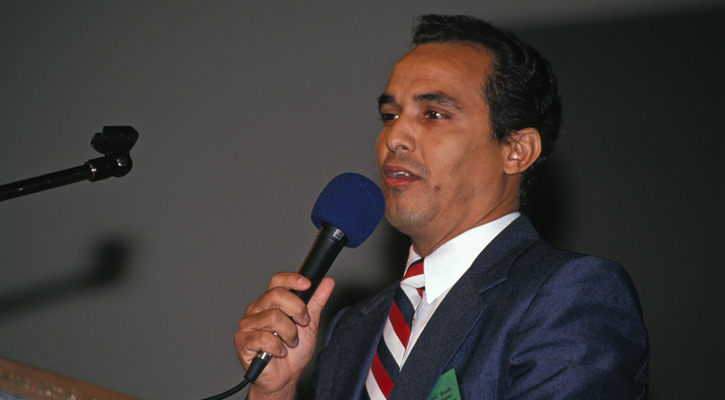 Nixon Ricardo, known to Maranatha and friends as 'Fito,' passed away on Saturday, March 24, 2018, in the Dominican Republic. He was 61 years old.
For years, Fito worked with Maranatha Volunteers International in the Dominican Republic, starting in 1980. He was instrumental in assisting with Santo Domingo '92, a watershed moment in Maranatha's history, where more than 1,200 volunteers helped to build 25 churches in 90 days. He continued to stay involved through Maranatha's second effort in the Dominican Republic, where volunteers built 50 churches from 2002-2004. Fito also assisted with Maranatha projects in El Salvador, Cuba, and Costa Rica.
A memorial service for Fito was held on March 28, at the Gazcue Seventh-day Adventist Church in Santo Domingo, Dominican Republic.