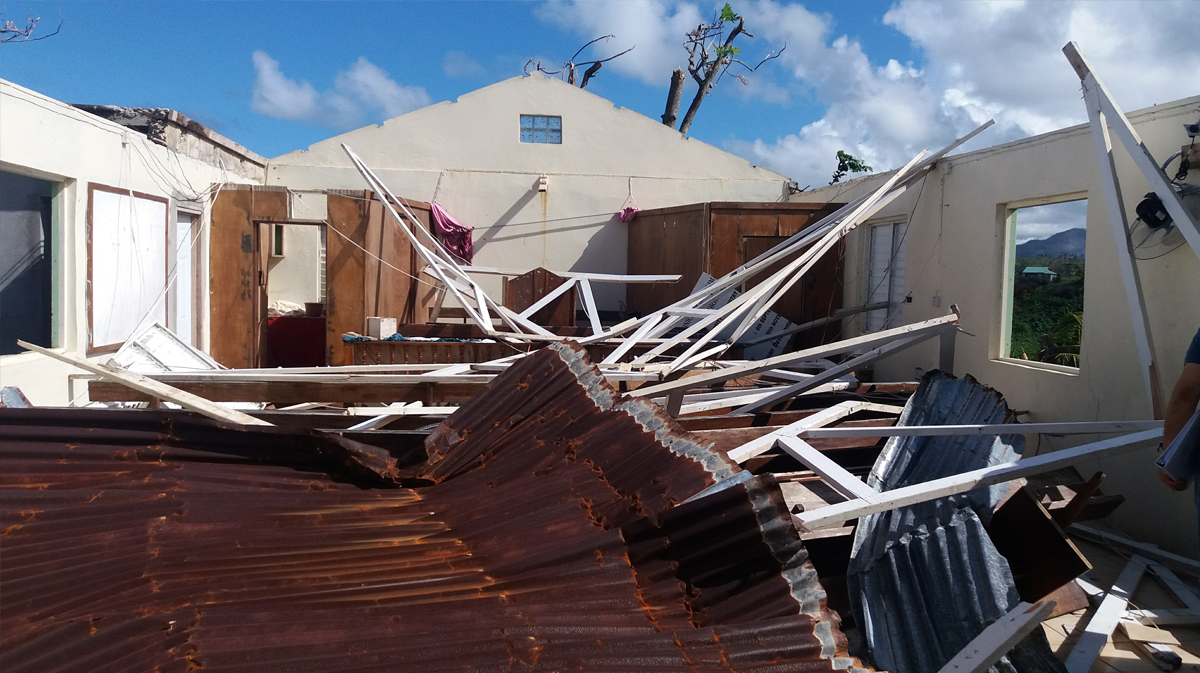 Following a November meeting with leaders of the Seventh-day Adventist Church in the Caribbean, Maranatha Volunteers International has committed to assisting with reconstruction efforts in areas impacted by Hurricanes Irma and Maria. The back-to-back storms ravaged numerous islands in August and September of this year and destroyed thousands of structures.
'There is a great need for reconstruction on islands like Dominica, Barbuda, St. Maarten, and the U.S. Virgin Islands, and we want to bring Maranatha in to see how far they can help us in rebuilding properties and schools,' said Israel Leito, president of the Adventist Church in Inter-America, which represents Central America, the Caribbean, and sections of South America.
Maranatha's efforts will focus primarily on the construction of churches and schools. One of the hardest hit areas was the nation of Dominica. According to Kern Tobias, president of the Adventist Church in the Caribbean region, 28 out of 34 existing churches were demolished or damaged. Maranatha's effort will begin in Dominica, with an assessment visit scheduled to take place in mid-December.
This would be the second time Maranatha assists in reconstruction efforts in Dominica. In 1979, Maranatha helped to rebuild schools in the country after Hurricane David. David was a category 5 hurricane that made landfall on Dominica; Maria and Irma were category 4.
Leito also asked Maranatha to visit Puerto Rico, which lost 16 churches and five schools to the hurricane. To start, Maranatha will visit a church in Loiza, located about an hour away from San Juan, that suffered extensive damage.
Don Noble, president of Maranatha, expects to mobilize volunteers for some of the projects, depending on the safety and accessibility of each site. Maranatha will also assist with fundraising for the reconstruction efforts.
'We appreciate Maranatha [Volunteers] International for thinking of the Caribbean people, and it does the heart well when the church comes through in this way,' said Tobias. 'The faith and trust of the members is great at hand.'
Read the story from the Inter-American Division of Seventh-day Adventists