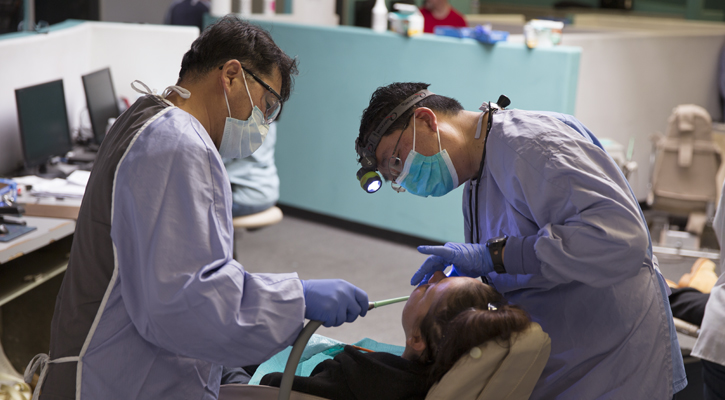 Maranatha is looking for professionals to help with medical outreach during our annual Ultimate Workout, a mission trip exclusively for teens. The mission trip will be in Oakland, California, June 16-26.
The medical outreach portion of the project will take place on June 19, 20, 21, 23, and 24. We need dentists, hygienists, dental assistants, nurses, general practice physicians, and ophthalmologists/optometrists; professionals need to be licensed in California. Volunteers must also be willing to mentor teens, who will serve as assistants during the outreach.
Maranatha is partnering with the Caring Hands Worldwide organization to implement the outreach activity. Volunteers will focus on providing care to people without access to dental or vision care in Oakland. We'll offer free dental exams, extractions, fillings, cleanings, and vision assessments.
If you can help for all five days of the medical outreach or even one, please complete the interest form online or contact Susan Woods at (916) 774-7700.
Interest Form