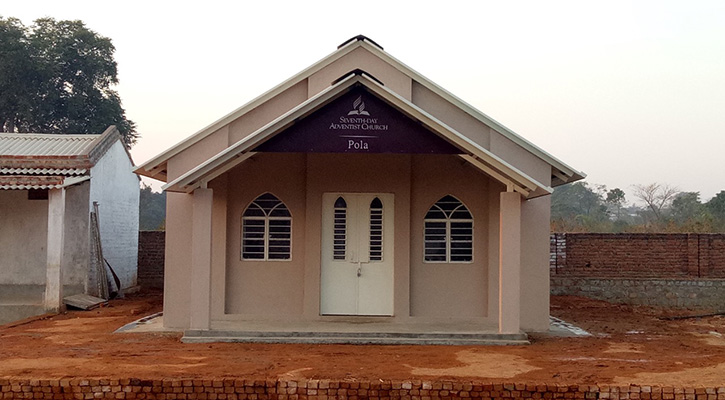 Maranatha Volunteers International's $10 Church program allows donors to join thousands of other Maranatha supporters in giving $10, and the combined donation builds a church each month. Thanks to the $10 Church program, earlier this year Maranatha built a church in Pola, India, but the congregation had a tough time growing its membership because of local threats. Things started to change when a local Adventist school was opened, and villagers began to send their kids to the school. Hearts were softened and eventually Adventists were more warmly received.
Soon after, an 80-year-old woman named Hannah Kujur learned of the love of Jesus and gave her heart to Christ. She began getting involved in ministry work by offering prayer for the sick and needy people in the area. She brought the paralyzed to her house and fed them with her own hand.
Through her influence, many more people have become baptized members of the Pola Adventist Church, and their number has grown to 50. Many of the youth are involved in ministry work, which makes the future of the Pola Church very bright. Because of $10 donations and a heart like Hannah's, a gateway has been opened for God's work to be accomplished in Pola and the surrounding villages.
This is what the $10 Church can do! It builds a church, strengthens communities, and expands the Kingdom.