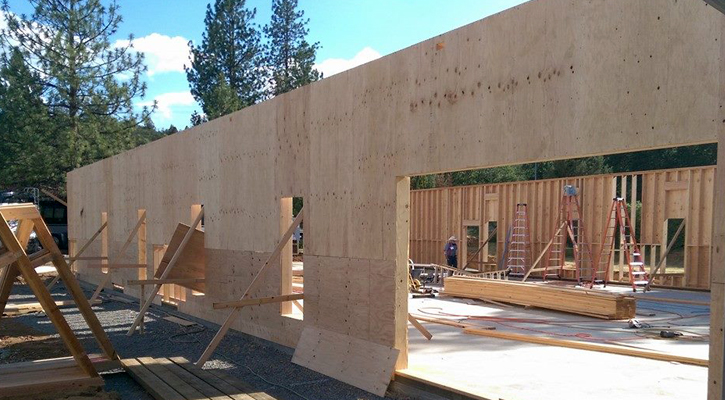 This week, volunteers are busy at work in northern California, constructing a new church for the Yreka Seventh-day Adventist congregation. This is a group that has been meeting in a gymnasium for nearly 20 years while fundraising for a new church building. In total, the hope for a new sanctuary has been a dream, 29 years in the making.
Now, Maranatha volunteers are helping to answer their prayers for a church! From June 7-17, 37 volunteers are busy with framing, siding, and rough electrical and plumbing work. Already, the team has made incredible progress. As of the second day on the job, volunteers had already gotten two walls up and started putting up trusses.
This project is part of Maranatha's North America Project Assistance program, where we mobilize volunteers to help with construction projects in the United States and Canada. Maranatha does not help to raise funds, but we do provide volunteers to assist with labor. Projects range from renovations of existing building to new construction.
If you know of a project that could use our help, visit our website for more information on how we can be of service!