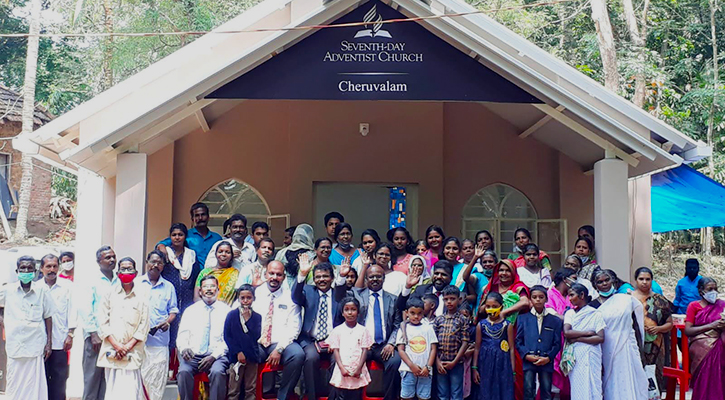 Across the country of India, Maranatha Volunteers International's in-country crews continue to spread God's love through the construction of churches and schools, and the drilling of water wells. In the state of Kerala, our team recently completed the Cheruvalam and Mullilavuvila Seventh-day Adventist Churches. The Cheruvalam congregation held a Sabbath dedication ceremony, with regional Adventist leadership in attendance. Twelve more churches are in process, with four of them at 90 percent completion.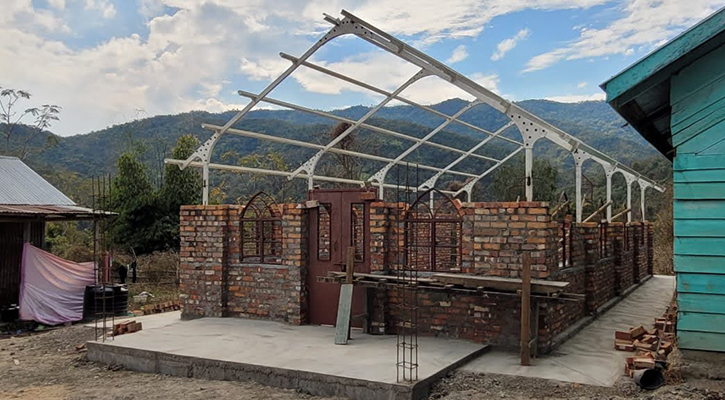 On two school campuses, Maranatha workers have been building large multi-classroom structures known as Elementary Education Centers, or EECs. Workers are applying stucco to the EEC at the Raymond Memorial School in the town of Falakata. At the Lasalgaon Adventist School EEC, the brick walls have been built up as far as the windows.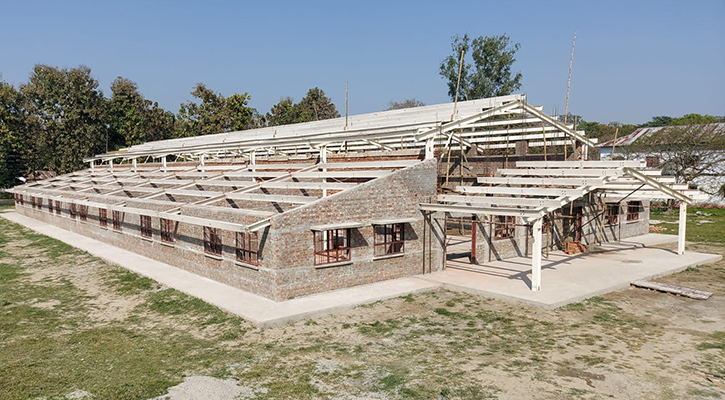 Maranatha continues to provide clean water to areas in desperate need. So far in 2022, we've drilled 51 water wells across the country. Depending on the logistical challenges, the equipment and process used can vary from a large traditional drilling rig, to a smaller machine pulled behind a pickup truck, to hand dug wells. No matter the method, thousands of people have recently gained access to clean drinking water through these new wells.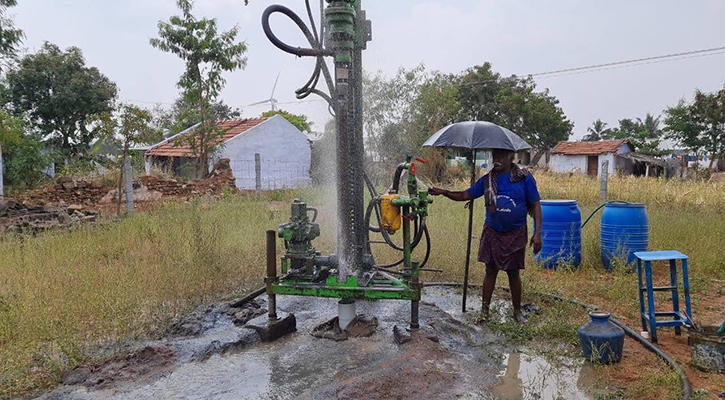 Maranatha has had a continuous presence in India since 1998, establishing an office while building places of worship and education throughout the country. In 2019, Maranatha started drilling water wells in areas in need of clean water. Maranatha has constructed more than 2,400 structures in India.