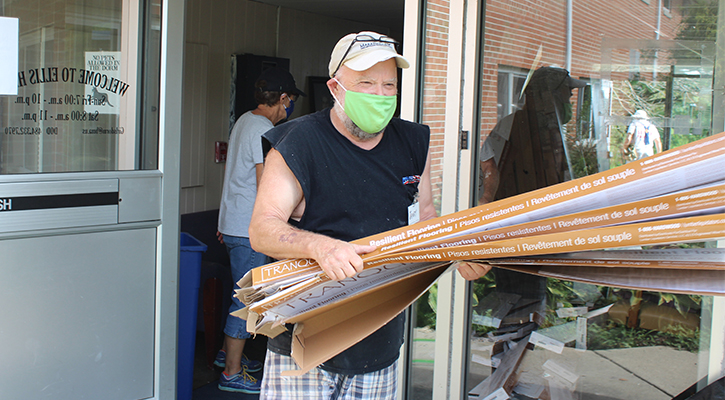 Although international travel is currently limited, a group of Maranatha volunteers recently completed a project at Blue Mountain Academy in Pennsylvania. Volunteers braved extreme heat and humidity to renovate part of the girls dormitory by installing flooring, constructing closets, and applying fresh paint. Although the group was smaller than a normal North America project, they were able to finish 17 rooms over the course of their time on campus.
Because of COVID-19, extra safety measures were in place like face masks, social distancing, and daily temperature checks. Still for many, it was a chance to experience some semblance of normalcy amidst the changes the pandemic has rendered.
'People were glad to be out of their houses, away from news, and it made a difference for people, especially the first timers,' said volunteer Jeanice Riles. 'It wasn't a normal project, so we tried to let them know this isn't quite how we do it. But people were so thankful to just be 'out."
Despite the unique circumstances, familiar themes emerged from past projects. Bonding between the volunteers still happened as they worked together to overcome challenges and meet the end goal. 'It was amazing we were able to accomplish the things we did, with the size of the group we had,' said volunteer Ernie Riles. 'It seems like God always sends the right people to do the right things. God was in this project.'
Each year, Maranatha Volunteers International works with organizations in the United States and Canada to provide volunteer labor for various construction or renovation projects. To learn more about Maranatha's upcoming projects in North America, click here.