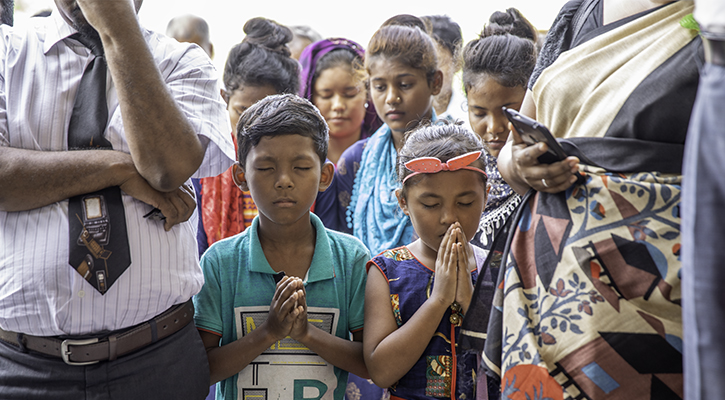 Picture yourself at church, enjoying a wonderful worship service on Sabbath, when all of a sudden, the roof blows off! This happened many times to the members of the Mantharam Seventh-day Adventist Church in India.
The congregation met in an old structure with a rusty, broken, tin roof. Church members made many attempts to fix it, but it was so old, it was beyond repair.
When the winds picked up, the roof would start to rumble and eventually be lifted off of the building. Of course without a roof, the rains would soak everything inside. The members prayed and asked God for a miracle.
'We did not stop praying and did not lose hope,' said church member Esau Diggh. 'We continued to pray in that broken church and asked God for a miracle. God certainly heard our prayers.'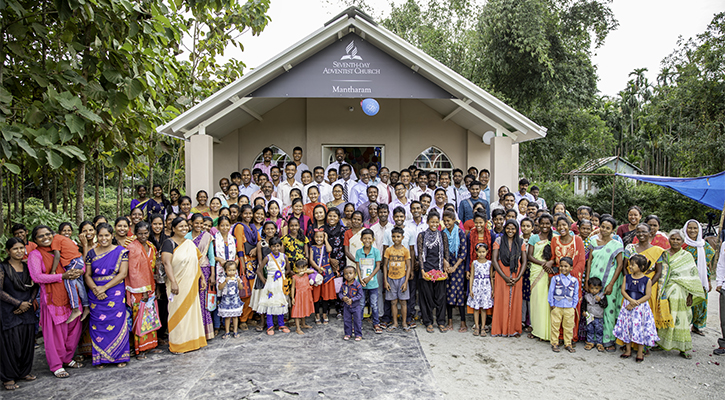 Thanks to your generous gifts, the Mantharam congregation now has a strong building and secure roof that protects them from the rain and won't blow away in the wind.
'Now we have this beautiful church building built by Maranatha, and we are very thankful to them,' said Diggh. 'God has answered our prayers in a greater way.'
Thank you for giving to India. The Adventist Church has many challenges here in reaching people with God's love, but with your help, we can provide church buildings that serve as centers of influence throughout the country.