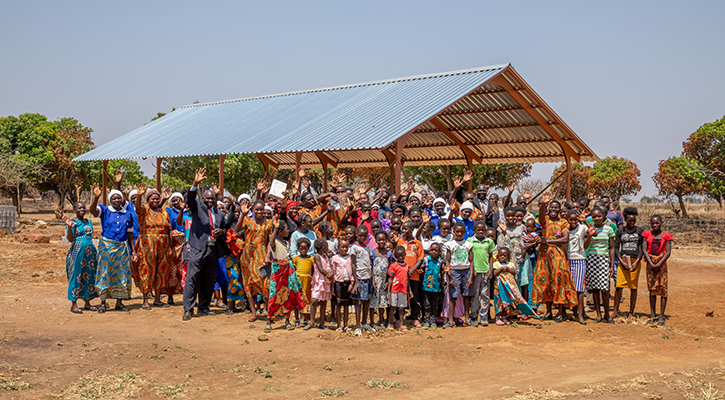 Does the type of building you worship in matter to you? In some countries, the space you gather in can either be an attraction or a hindrance to the Gospel.
The community is attracted to a strong structure where people can worship without interference from rain, dust, flooding, darkness, and mud. If you're meeting under a tree or a rundown shed, people are uninterested.
The Musiliki Seventh-day Adventist congregation in Zambia used to worship in a rough shelter with a grass roof, but the setting wasn't ideal. Besides the inferior conditions for church members, residents in the community were skeptical to learn about the God of such a shabby-looking building.
Church members and leaders here know that merely having an adequate house of worship goes a long way in spreading the Gospel. 'A church building here has a big impact in bringing people to Jesus,' says regional elder Devica Mukwenya. 'Just like a small mosquito bite that causes big problems.'
The Musiliki church already had a sizable group of 75 people attending each Sabbath. Then, thanks to your generous gifts, Maranatha constructed a new church. It is only a simple structure with a strong roof overhead, but since it was erected, their number has more than doubled!
Over 150 people now attend, and the members have begun to build up the walls of the church with cinder block on their own. With a new building to host a gathering, the congregation is excited to host evangelistic crusades into the future.
This was only possible because you decided to invest in the Gospel. Thank you for supporting the growth of the Church in places like Zambia.