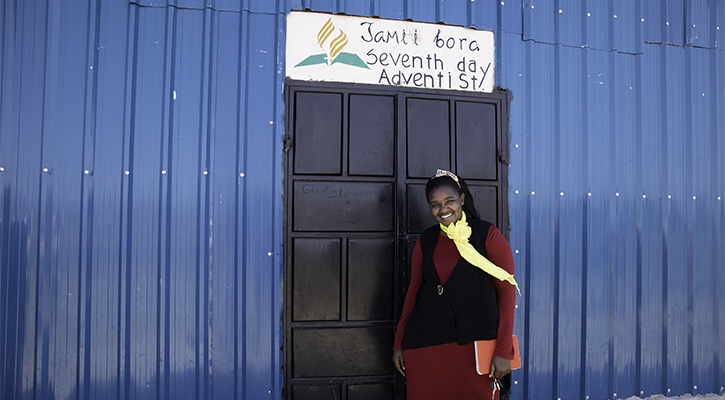 Do you worry about your church crumbling? When you're at worship, are you concerned the structure will collapse? This was exactly what members of the Jamii Bora Seventh-day Adventist Church in Kenya thought about each Sabbath.
The congregation met in a structure made of wood and tin, but it was falling apart. "We had a small shed that was getting eaten by termites," says Lucy Murira, the church's development director.
The rickety shed would sway in the wind, and beyond the structural concerns, the local community had a low opinion of the church. "The people around here used to call our small church 'a garage,'" said Lucy.
But that all changed after you provided the Jamii Bora congregation with a new church! Through your support, Maranatha constructed a new building, moving them from an embarrassment to distinction in the community.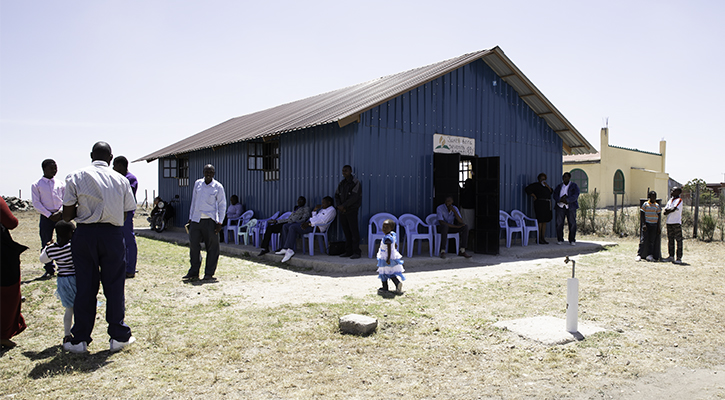 The new steel structure is strong and unmoved by the wind. No longer do they worry about termites eating away at their place of worship.
With this new church you helped build, the Jamii Bora congregation has nearly doubled in size. The members plan to continue growing to the point that they will need a second building. They will soon hold an evangelistic campaign.
"We are so happy," said Lucy. "You washed our shame."