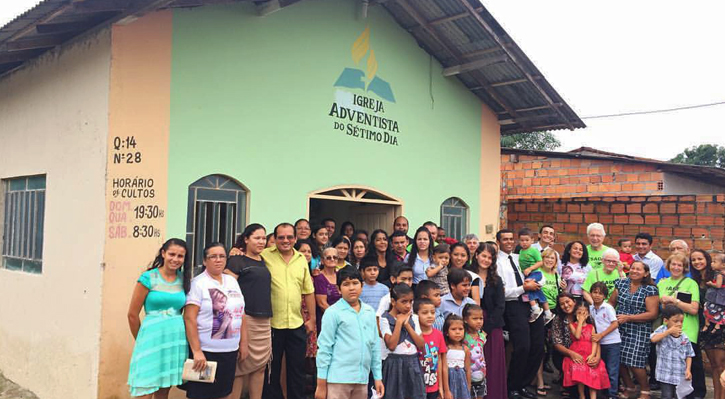 Maranatha volunteers are just returning from Brazil, brimming with stories and experiences. The S.A.G.E. (Seniors in Action for God with Excellence) group from Washington conducts regular mission trips with Maranatha, but this was their first time visiting Brazil. Eleven volunteers kept very busy building three One-Day Church frames, and painting another six churches.
The group enjoyed their work and stay in Para, Brazil where Maranatha has already built dozens of churches. Many church sites in Brazil are extremely remote.
Volunteers also participated in the dedication of the Castanhal school built by Maranatha in the city of Belem.   
S.A.G.E. was the first group to serve in Brazil in 2016. However in May a group of Brazilian Maranatha volunteers will further their work by building walls for one of the church frames S.A.G.E. built last month.
If your group would like to volunteer in Brazil, contact Maranatha for information about how to plan your mission trip.