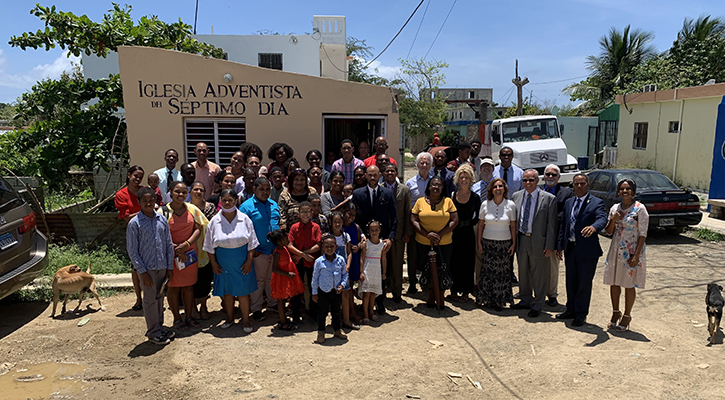 In 2022, Maranatha Volunteers International will begin working in the Dominican Republic to provide urgently-needed churches in this Caribbean country. The commitment is in response to a request from the Seventh-day Adventist Church in southeastern Dominican Republic.
This will be the fifth time Maranatha has worked in this country. In 1980, after the destruction of Hurricane David, Maranatha constructed 160 houses here. In 1992, the Dominican Republic was the site of a watershed moment of growth for Maranatha, when the organization coordinated the construction of 25 churches over a three-month period. Dubbed "Santo Domingo '92," it was the first time Maranatha concentrated on one place for multiple volunteer projects. Later efforts occurred in 2003 and 2013, and now Maranatha returns once more.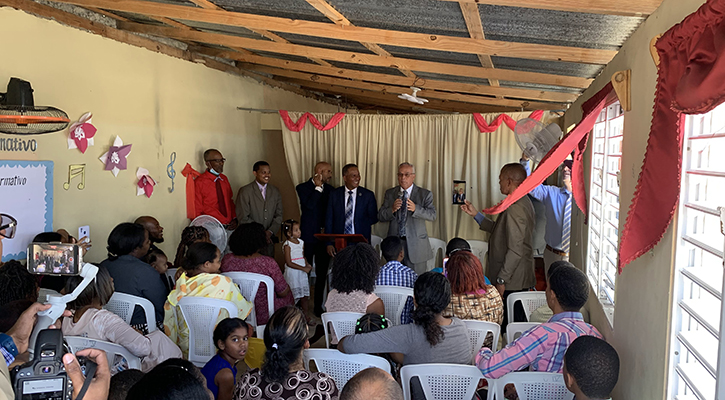 Each time Maranatha adds infrastructure to the Adventist Church here, officials report tremendous growth, which spurs future requests. Four decades ago, the country's membership was at 27,000 people. Today, that number has increased to 380,000. Maranatha is in the process of establishing its in-country team, and volunteer projects are already on the calendar, with more to follow in the coming months.
"Because of the relatively close access of the Dominican Republic to the United States, it is an easy and relatively inexpensive place to have a great mission experience," said Maranatha President Don Noble. "The Church in the Dominican Republic appears to be at another point where many new churches will cause them to experience greater growth, and even more people will hear about salvation through Jesus. Our hope and desire is that many volunteers and donors will get involved in the upcoming Maranatha mission opportunities in this wonderful country."
Maranatha Volunteers International, a non-profit, Christian organization, mobilizes volunteers to build churches, schools, water wells, and other urgently needed structures around the world. Since 1969, Maranatha has constructed more than 11,000 structures and 1,500 water wells in nearly 90 countries around the world.