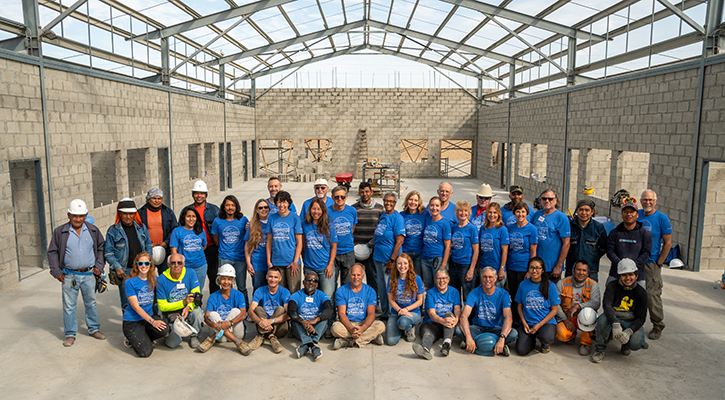 Maranatha Volunteers International recently wrapped up a volunteer project in Peru at the La Tinguiña Adventist School, in the town of Ica. There were a few uncertain moments before the trip even started, when volunteer leadership tested positive for COVID before leaving. This prompted Maranatha's International Volunteer Manager, Rebekah Shephard, to jump in as the new project coordinator with only 48 hours notice. "I was willing to go—when you work for Maranatha, you know that this is possible," said Shephard. "At any point you could be called to lead a project. I felt confident—I've led projects in the past. But with this short of notice, I didn't have the normal months of preparation."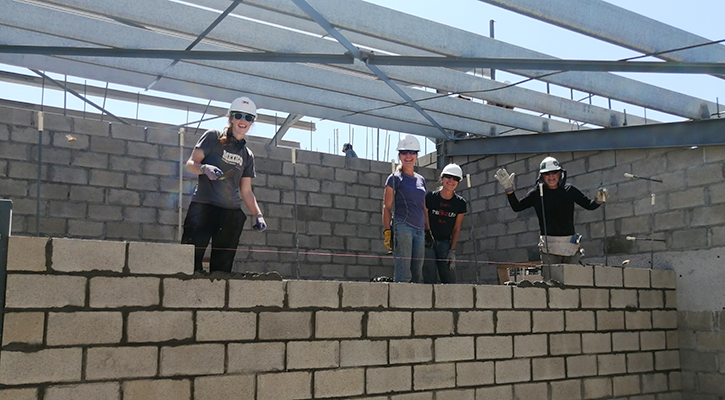 Despite little time to get ready, the trip went off smoothly, and all of the volunteers had a good experience. Shephard attributes this to God's guiding hand in all of Maranatha's projects, no matter who is leading. "I knew the general plan of what was happening on the project, but I didn't have as much time to plan," said Shephard. "Our volunteer construction superintendent and volunteer support staff were great. Ultimately, it's not about the leader that goes, it's about God's leading."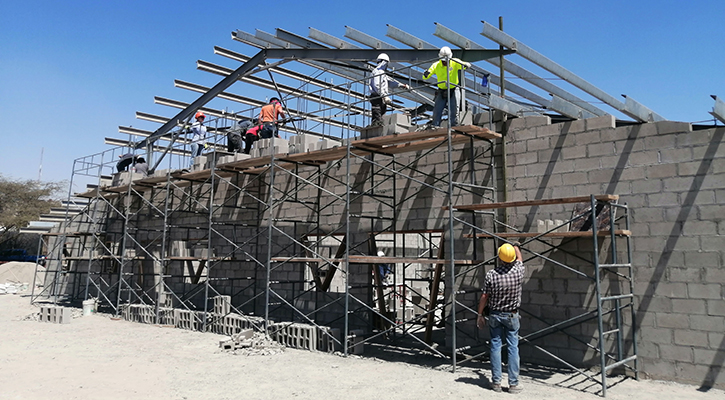 The group laid block walls on one of Maranatha's large multi-classroom buildings known as an Education and Evangelism Center. The main focus was to erect the front wall of the structure, which will house 8 classrooms when complete. Volunteers also laid block on interior dividing walls between bathrooms, offices, and classrooms. In addition, they laid rebar for the support columns on the front of the building.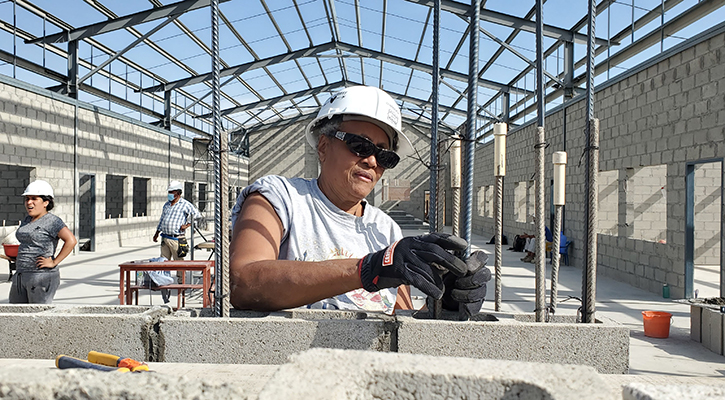 Besides their work at the La Tiguiña school, volunteers conducted community outreach, the first Maranatha group to do so in Peru since the start of the COVID-19 pandemic. Volunteers led children's programs and distributed eyeglasses to grateful residents, who were happy to see visitors after so many months of pandemic isolation.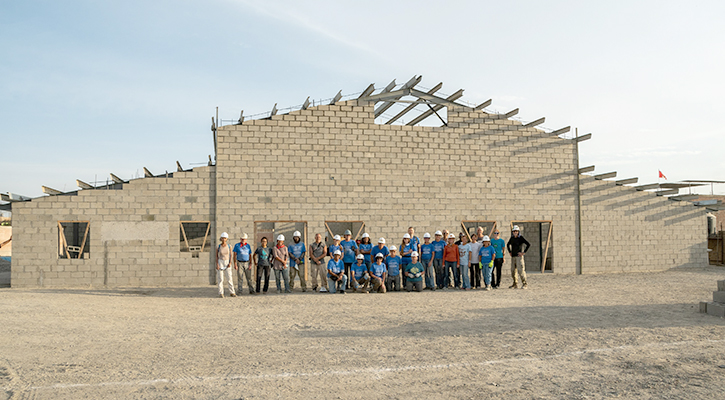 From 2004-2006, more than 3,000 Maranatha volunteers landed in Peru, constructing nearly 100 churches and schools. In 2019, Maranatha returned to Peru at the request of the Seventh-day Adventist Church in South America. After several volunteer groups served through early 2020, the work was halted when the COVID-19 pandemic locked the country down in March of that year. Maranatha's in-country crew has since resumed the work, and earlier this year, volunteers returned as well.