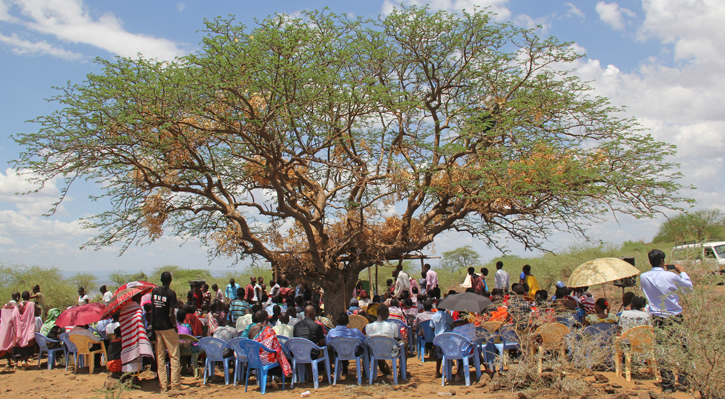 Last week, Maranatha met with leadership of the Seventh-day Adventist Church in Kenya to discuss project scope in the country. Along with churches, the Church has requested assistance in providing new classrooms for existing school campuses.
'The gospel is really moving quickly in this part of the world, and yet many of the Adventist schools and churches are functioning under terrible conditions. By getting involved, Maranatha can give them a lot of hope and can help to prepare for additional growth,' says Kyle Fiess, vice president of marketing and projects.
Kenya has also requested assistance with water wells. Currently, Maranatha is providing wells in Zimbabwe with plans to add water resources in the Dominican Republic and Angola. According to water.org, an international nonprofit organization dedicated to providing solutions to the global water crisis, 17.3 million people in Kenya lack access to clean water.
In the coming months, Maranatha's team in Kenya will continue identifying locations for new church and school projects. Look for information about volunteer and sponsorship opportunities in Kenya in upcoming issues of Maranatha Matters.
Download a guide to all of Marantha's current efforts around the world.