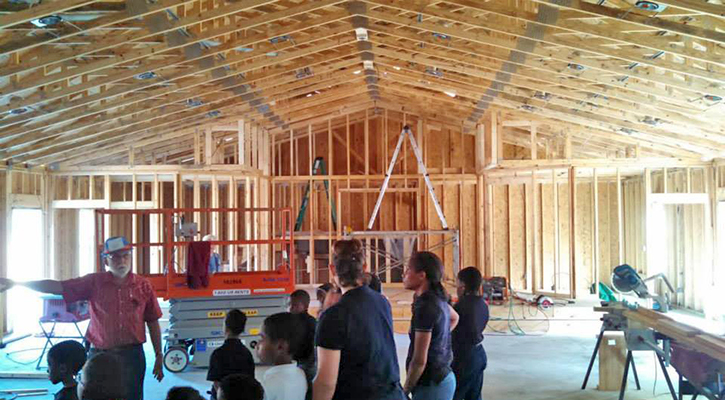 In October, volunteers began construction on a brand new church for the Perry Seventh-day Adventist congregation in Florida. The project utilized Maranatha's standard church design for North America.
In ten short days, 41 volunteers completed the framing, walls, siding, and paint for the church building.
Maranatha's standard church plan is an architectural plan designed for smaller congregations in the United States and Canada. It includes a sanctuary, Sabbath School classrooms, a fellowship hall, restrooms, and an office.
Using Maranatha's standard church design can reduce architect fees and expedite the building process. The use of volunteer labor can also provide a considerable cost savings.
This is the third church of this design that Maranatha volunteers have constructed in the U.S. The first two were in New Albany, Mississippi, and Decatur, Alabama.
If you're a small congregation of about 150-200 people in need of a church, learn how Maranatha can help.