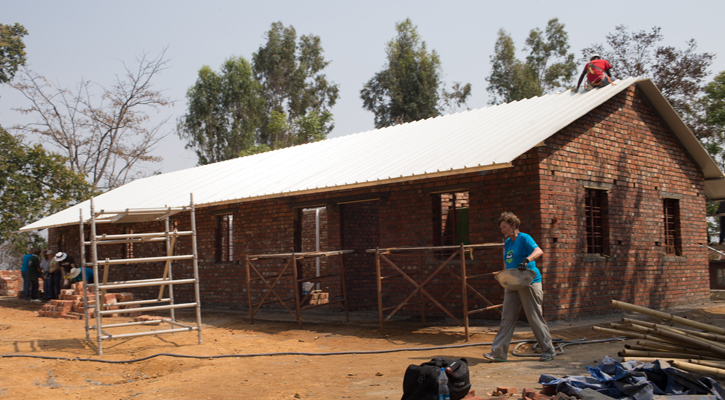 In early March, thirty volunteers returned from a mission trip on the Manipur Open Team Project in India. Volunteers built dormitories at the Manipur Boarding School, located in the town of Moirang.
The new structures will replace old dormitories that have been crumbling after decades of wear and tear, making them unsafe for residents. The girls' dormitory collapsed just weeks ago. The walls fell during school hours so thankfully none were injured. The new dorms will create a safe space for current students and attract many new students too. Maranatha designed the buildings using One-Day School frames that were modified to accommodate brick walls.
In addition to construction, volunteers organized outreach efforts, including children's ministries and village visitation. The team distributed rice and lentils in the community, and met with families requesting prayer.
The state of Manipur is in northern India, between Myanmar and Bangladesh. The Seventh-day Adventist school was established in 1968 and serves students in grades kindergarten through 8th grade. Currently there are more than 800 students enrolled.
This is Maranatha's second project at the Manipur school. Previously, crews constructed a large classroom facility on campus.