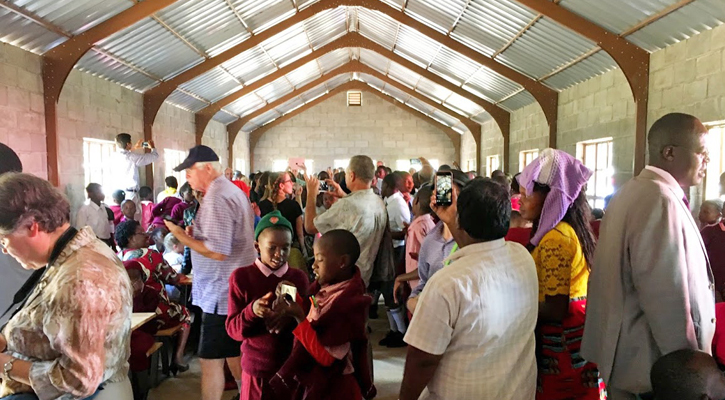 After years of eating outdoors, the students of Kiirua Seventh-day Adventist School will finally be able to have their meals in a spacious new dining hall. In February, Maranatha volunteers built a cafeteria and kitchen on the Kiirua campus.
The new dining hall is large enough to accommodate the primary and secondary students enrolled at the school. The new space is a great improvement from kids having to sit under trees or on rocks and exposed to the extreme heat, cold, or rain. The new kitchen is also a huge upgrade. Prior, the staff had to prepare food in a tiny room over an open fire. There was a broken vent, and the smoke was toxic. Now, the cooks have a larger space and new stoves with proper ventilation.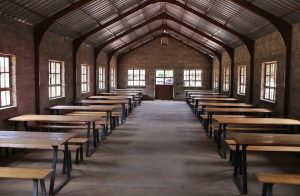 There were 67 volunteers on this mission trip, and the group was exceptionally generous. Volunteers donated funds to buy tables and chairs for the dining hall. They also gave money toward the purchase of a keyboard, sound system, microphones, and generator for the school. One volunteer brought recorder instruments to share with the music program.
Volunteers also organized numerous outreach programs for the community surrounding the school, including an Interactive Health seminar and food distribution to the local Samburu tribe.
This is Maranatha's third project at the Kiirua school, located in Meru county in Kenya. Over the past two years, volunteers have constructed boys' and girls' dormitories on campus, in addition to the cafeteria. Later this year, volunteers will build bathroom facilities for both dorms.