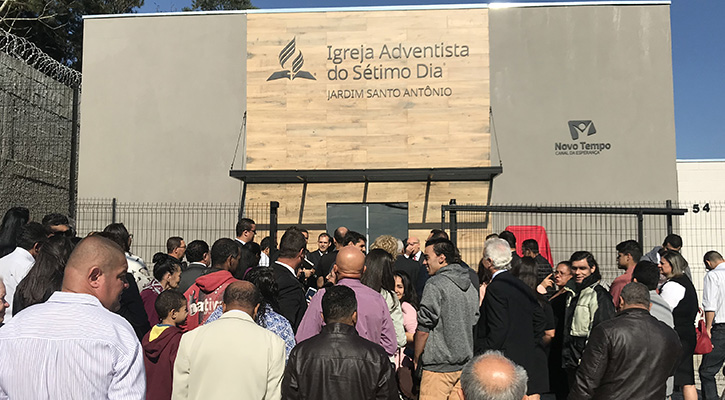 Last month Maranatha participated in the dedication of a Seventh-day Adventist Church near São Paulo, Brazil. The only Adventist church in Jardim Santo Antônio, this congregation was formed in 2011 and has worshipped in various temporary spaces. Most recently they worshiped in a rented parking garage!
The new church is the result of a collaborative effort between the congregation, the Adventist Church in São Paulo state, and Maranatha. Maranatha provided the structure and roof, and a group of Maranatha volunteers from Brazil participated in the construction process. The entire project was completed in 30 days.
According to the church pastor, Antônio Pires, it would have taken years for the congregation to build a church by themselves. "When we came with the news that Maranatha would build the church, the congregation simply couldn't believe [it],' recalls Pires. 'They all said, 'It's a miracle!' Now we have this monument here in this neighborhood, perhaps the most beautiful building here, a building built to honor our God."
This new structure represents a permanent home for the Jardim Santo Antônio congregation, and Pires expects that with room to expand, the congregation will grow quickly.