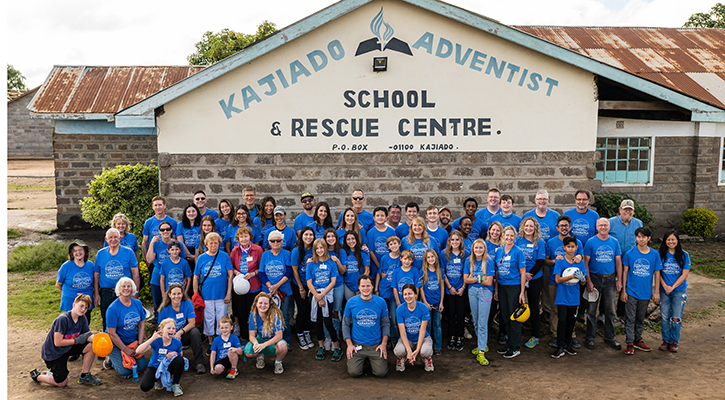 This Christmas season welcomed 66 volunteers to Kenya for one of Maranatha Volunteers International's annual Family Projects. The team, ranging in age from 6 to 74 years old, gathered to build a new dormitory at the Kajiado Adventist School and Rescue Center. In less than 10 days, the participants constructed and dedicated the building and started block work on the adjacent bathroom and shower facilities.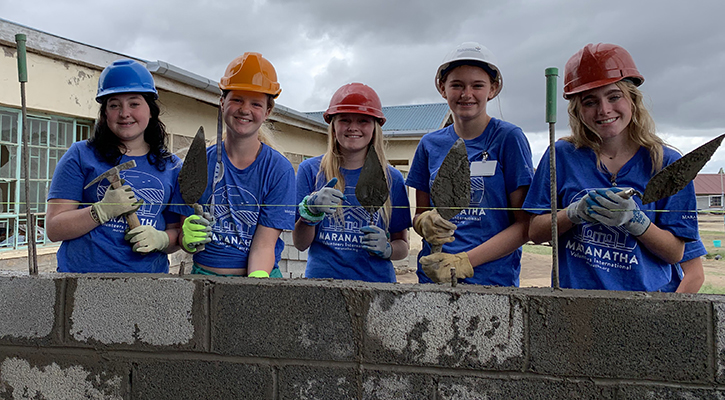 In addition to construction, two Maranatha volunteers, Dr. Michael Giddings, a dentist from California, and his wife Emily, a dental hygienist, ran a dental clinic in one of the classrooms. Together, they saw approximately 50 girls who were in urgent need of dental care.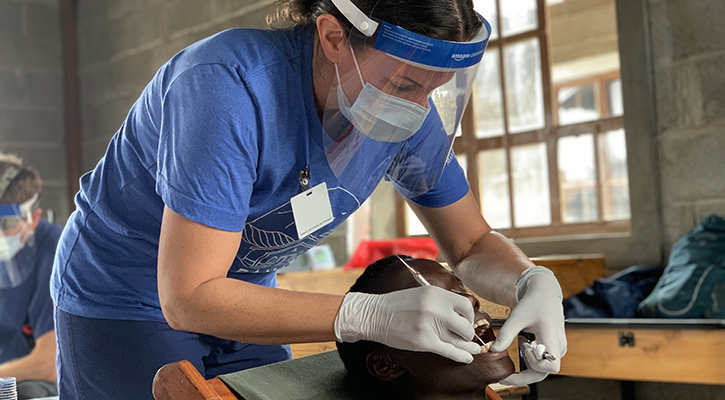 The project also had one of the most unique outreach activities that Maranatha has ever coordinated–the Christmas gift of a safari for all the students. Sponsored by donations from the volunteers, 195 students and staff enjoyed a tour through Amboseli National Park, where they saw elephants, lions, zebras, water buffalo and an extensive array of birds. For most of the girls, it was their first time leaving campus since arriving and the first time going on a safari.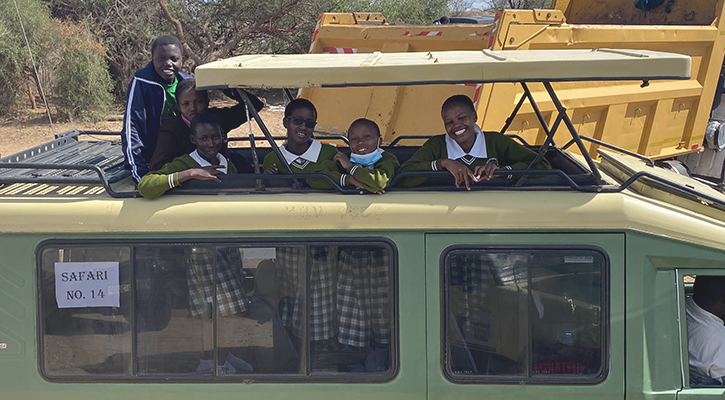 The Kajiado Adventist School and Rescue Center, founded in 2000, is home to nearly 200 students, most of whom are Maasai girls who escape child marriage and female genital mutilation. While this tradition is illegal in Kenya, it is a cultural practice that persists in rural parts of the country, where the law is more difficult to enforce. When Maranatha first visited the campus in early 2018, it was in desperate need of renovation and expansion, as all the girls were sleeping two to a twin-size mattress. There was also a shortage of bathroom and showers, and the school had to purchase water.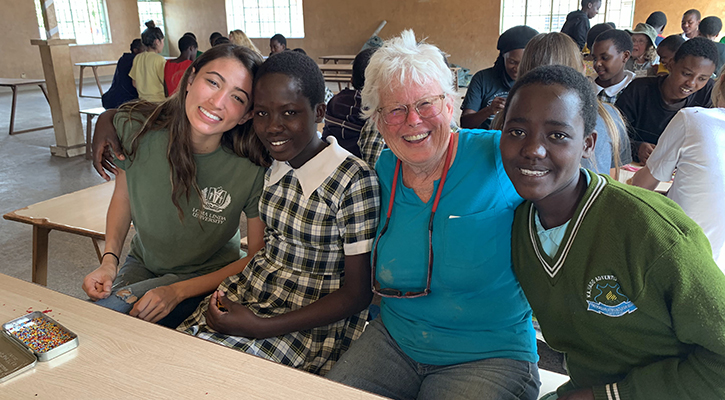 Since then, Maranatha has held a number of volunteer projects at Kajiado, completing multiple new dormitories, classrooms, bathrooms and showers, staff housing and an administration building. In 2019, Maranatha drilled a new water well for the school and subsequently designed a water system for the campus, including four water towers. In 2022, Maranatha will continue working on campus improvements and offering volunteer opportunities at Kajiado.
Maranatha's Family Projects are designed to accommodate volunteers of all ages. The program includes a Day Camp for younger children that introduces them to cultural aspects of the country. Maranatha offers a minimum of two Family Projects each year–one in the summer and another during the Christmas holiday break.