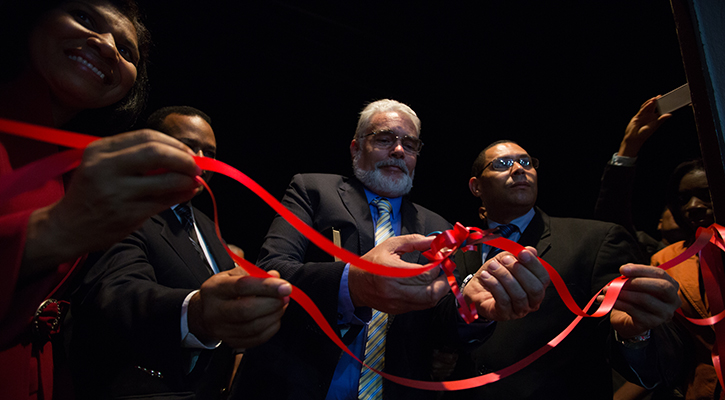 In December, the Seventh-day Adventist Church in the Dominican Republic dedicated six new churches, constructed by Maranatha volunteers. National and regional Adventist leaders from the Dominican Republic participated in the ceremonies—all of which were full and overflowing with church and community members. The dedications were also broadcast on Voz de Esperanza (Voice of Hope), the largest radio station in the Dominican Republic.
The congregations represented have been praying for a new church for years. Five out of the six groups grew out from churches previously constructed by Maranatha during efforts in 1992 and 2002.
In 2014, Maranatha will continue to mobilize volunteers to the Dominican Republic to build churches. Look for photos from these dedications on our Facebook page at Maranatha.org/facebook.
Churches Dedicated, December 11-15, 2013
Mensajero de Esperanza, constructed by Placerville Adventist Church team
La Urena II, constructed by Glendale, Indiana Adventist Church team
Nuevo Renacer II, constructed by Fletcher Academy team
Ultimo Pregon, constructed by Collegiate Project 2013
Luz de Brisa, constructed by Spartanburg Adventist Church team
Colirio, constructed by West Houston Youth team