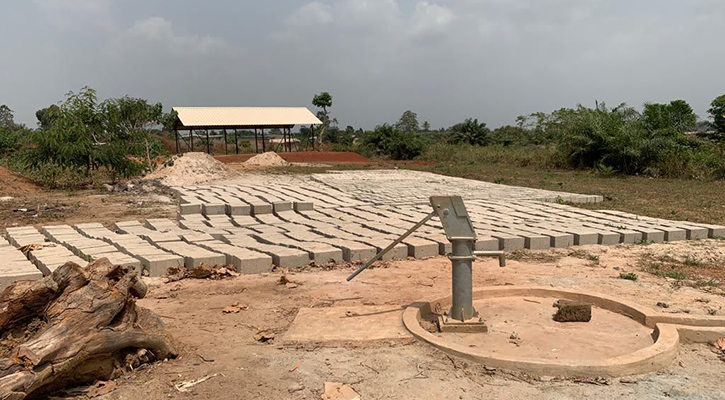 Maranatha Volunteers International's in-country crew in Côte d'Ivoire continues to push the mission forward through church and school construction, and water well drilling. The team recently completed a One-Day Church for the Amitié Seventh-day Adventist congregation, and members have already made bricks to construct the walls. When finished, this sanctuary will be the home church for a newly created region of the Adventist Church, as a result of two conferences realigning.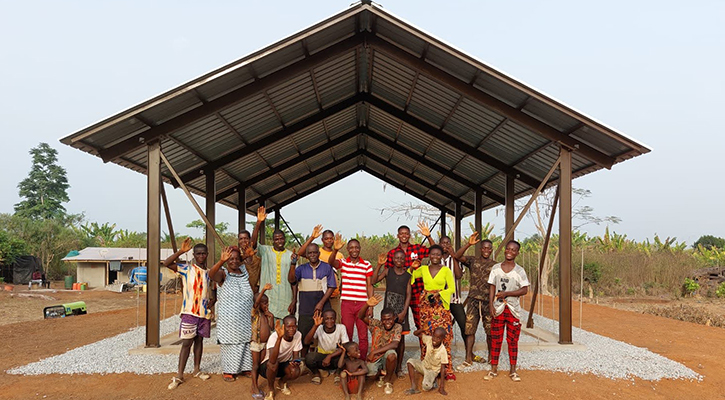 The crew also built a structure for the Guezem Church, and this community has a new water well provided by Maranatha as well. Our team in the shop is busy fabricating components for two more One-Day Churches, which will bring our total number of churches in the country to 20.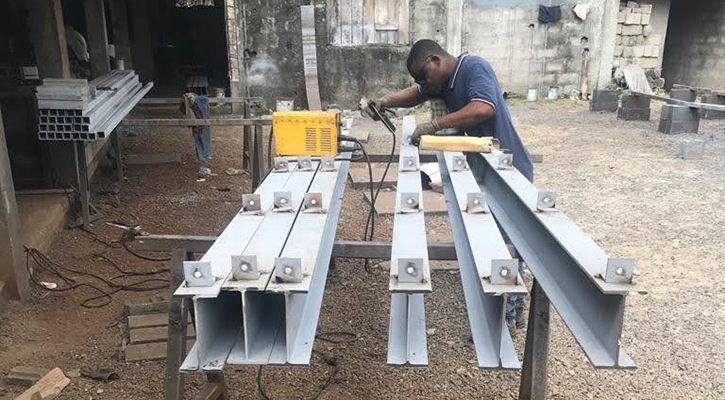 Finally, work at the Niangon Adventist Secondary School rolls on, with the painting nearly complete. Next up will be to finish plumbing and electrical, and begin campus landscaping. The goal is to finish up this much-needed high school in time for the new school year when it starts in September. This will be one of the only high schools in the area and leadership expects enrollment to be strong from the start.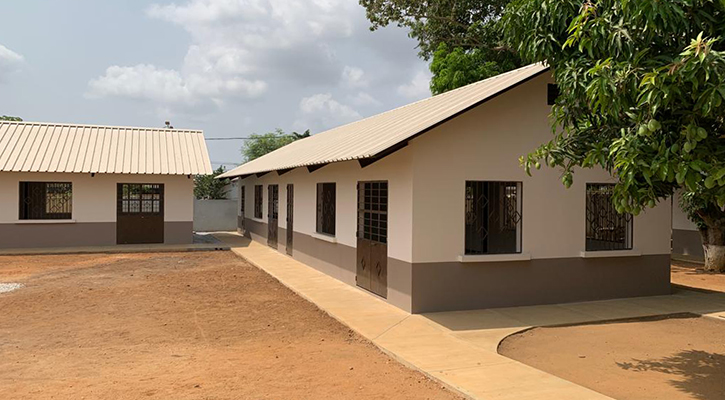 In 2019, Maranatha began working in Côte d'Ivoire (also known as Ivory Coast) to provide churches and schools in the country. The commitment was in response to a request from the Adventist Church in West Central Africa. Maranatha first focused on projects in Abidjan, the country's largest city and headquarters for the Adventist Church in West Central Africa, before moving into outlying areas. In November 2020, Maranatha launched a water program in Côte d'Ivoire, drilling wells at Adventist churches.