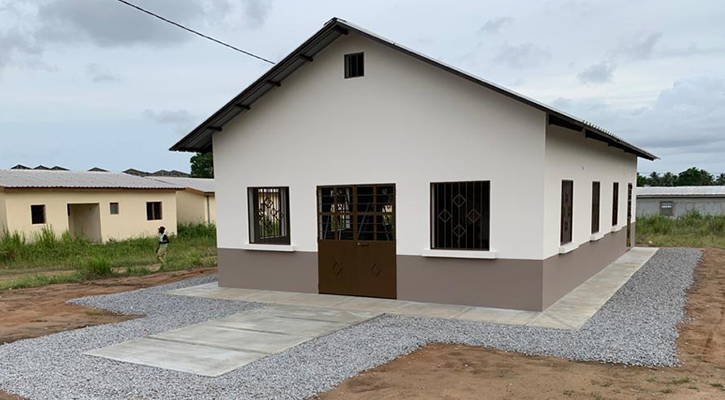 To date, the West African nation of Côte d'Ivoire has been largely untouched by the COVID-19 pandemic. Maranatha Volunteers International's work through local crews has continued uninterrupted, a welcomed sight for church leadership in a country where there are less than 10,000 Adventists.
Maranatha's first project in Côte d'Ivoire, the Anan Seventh-day Adventist Church, is now complete. A special dedication ceremony will inaugurate the building this summer, performed by the president of the Adventist Church in West-Central Africa.
The Abbebroukoi Seventh-day Adventist Church is also nearly finished. Previously, this congregation met under a carport-like structure that didn't fully protect from the elements. Now, members can freely worship without concern for the wind and rain.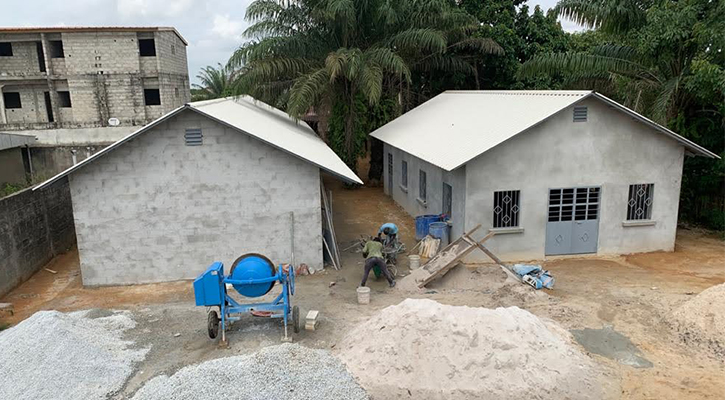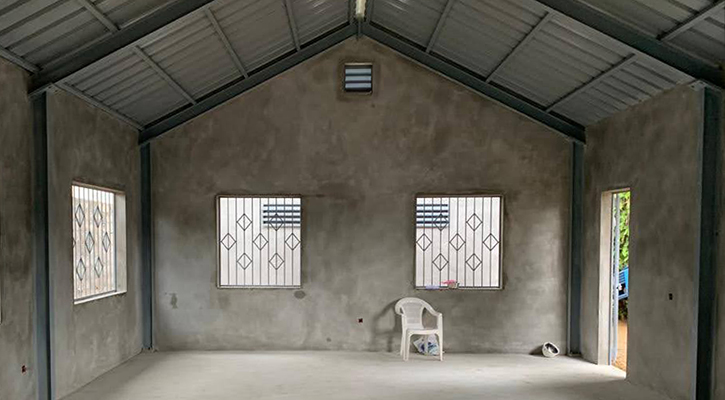 Next to the Abbebroukoi church, a classroom building will be the beginning of a new school. Kindergarten will be offered next year, with plans to expand to a full primary school in the future. This church and school campus is in a neighborhood where there is little Christian representation.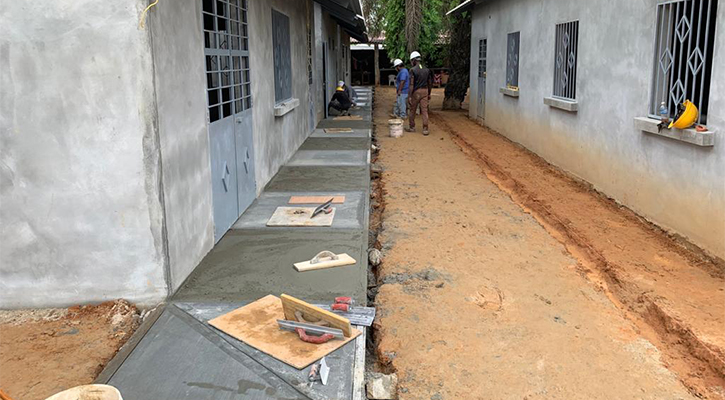 In Maranatha's workshop, the crew has been hard at work fabricating steel components for the next project, the Niangon Adventist School. This secondary school will fill a big need in the area, which has only a few high schools available.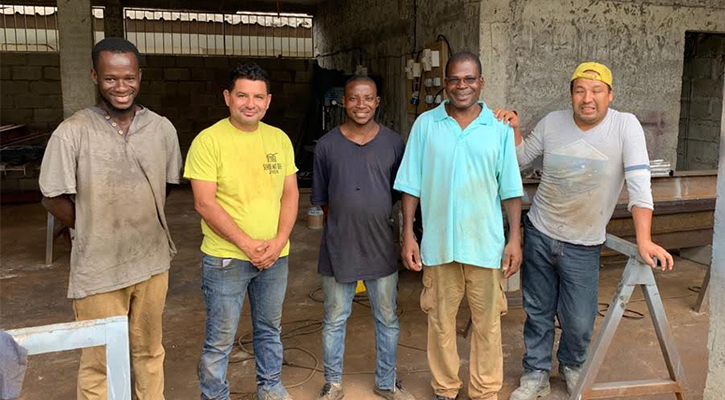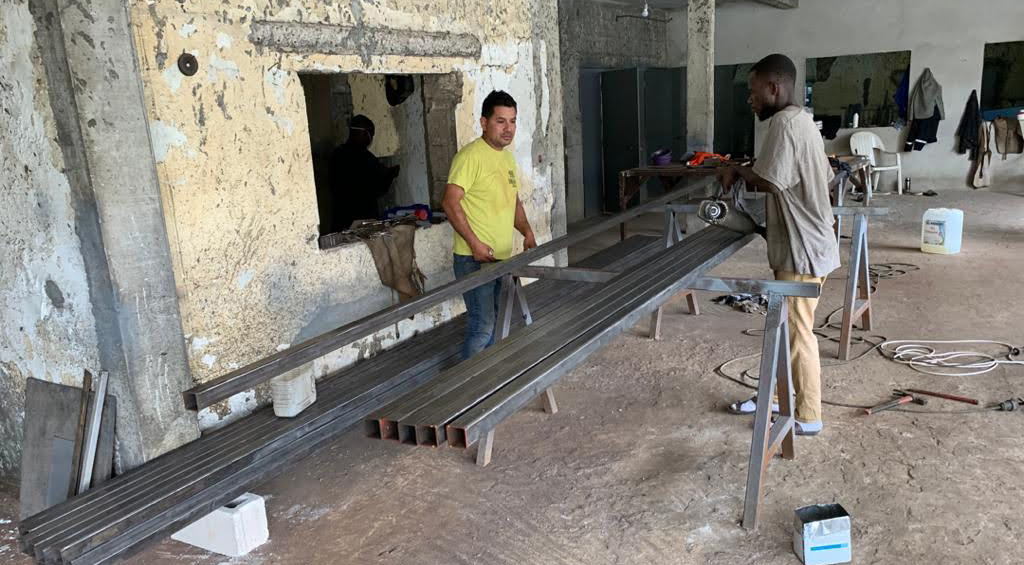 In 2019, Maranatha began working in Côte d'Ivoire (formerly Ivory Coast) to provide churches and schools in the country. The commitment is in response to a request from the Seventh-day Adventist Church in West-Central Africa. Maranatha has started with projects in Abidjan, the country's largest city and headquarters for the Adventist Church in West-Central Africa.