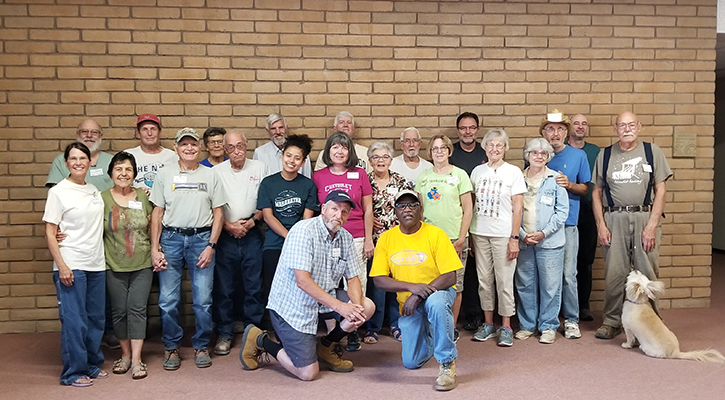 Maranatha Volunteers International is wrapping up a renovation project at the Cañon City Seventh-day Adventist Church in Colorado, where 23 volunteers have been serving with the main goal of renovating the fellowship hall and kitchen. This congregation is very active in the community, hosting a variety of classes in their fellowship hall, from cooking, to depression and recovery, to financial education—all requiring adequate meeting space for gathering and food preparation. After decades of use, the old facilities needed a refresh.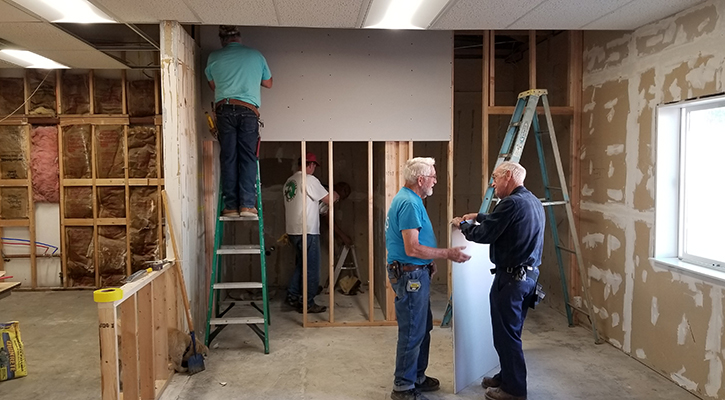 Not only did volunteers remodel the kitchen, they installed new cabinets and appliances, and renovated the connected bathroom. Elsewhere, volunteers hung drywall, textured and painted, and installed new doors. Around 3,000 square feet of new flooring was installed during the project. There was also landscaping work completed, including laying down new rock around the property. Other miscellaneous tasks included installing a shower, renovating the library, painting a new sign for the food pantry, and scrubbing the walls of the gym.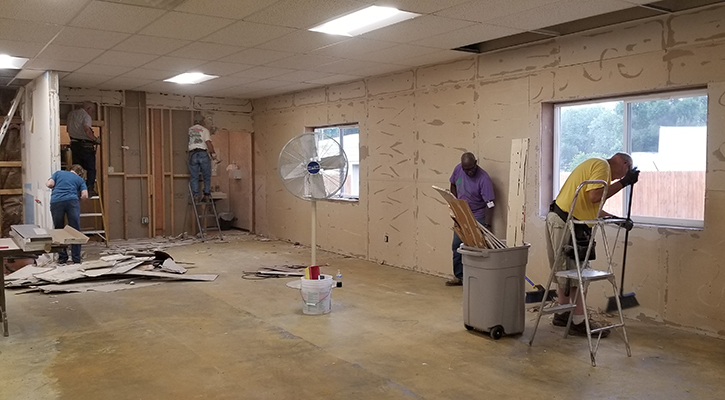 Linda Benningfield-Hashman is a member of the Cañon City Church, and she was impressed with the volunteers' dedication and resolve. 'The volunteers' kindness, faith and determination were a testimony to everyone watching,' said Benningfield-Hashman. 'They put aside politics, their personal needs, their vacation time, and their aches and pains to come and serve here in Cañon City. At the end of each day, they were exhausted, but remained positive, pressing forward with determination to complete the task. I learned some of their stories and found that each one had a special personality and skill that was just right for the team. God doesn't fool around when He pulls a team together for Maranatha!'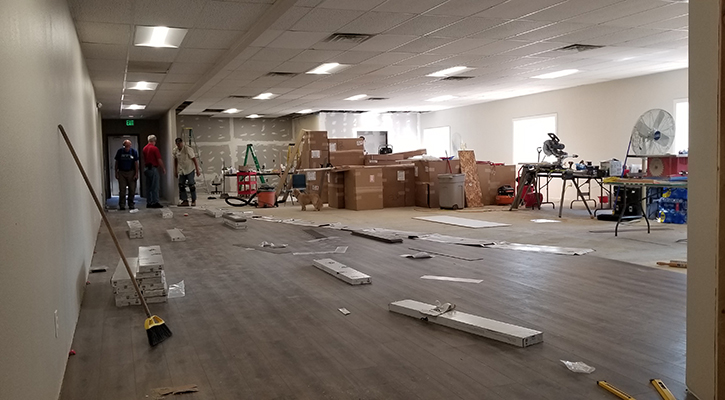 All of this volunteer labor resulted in improvements that might not have happened without Maranatha. Danny Poljak served as the construction superintendent on the project, and sees the big picture value in Maranatha helping churches like Cañon City. 'Hiring a construction company is hard to afford,' said Poljak. 'But when Maranatha gets involved, the savings are noticeable. The church can accomplish more and complete larger projects. In the end, it is a huge blessing for the volunteers involved, and also for the church and its members.'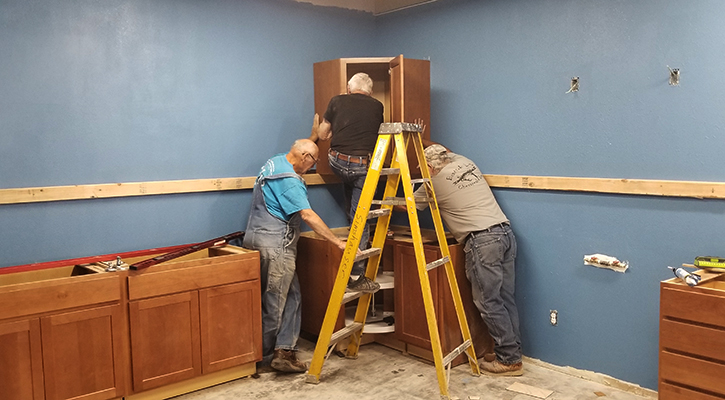 Each year, Maranatha works with organizations in the United States and Canada to provide volunteer labor for various construction or renovation projects at summer camps and retreat centers, schools, and churches. Work ranges from renovations of existing buildings to new construction, and saves thousands of dollars in labor costs.