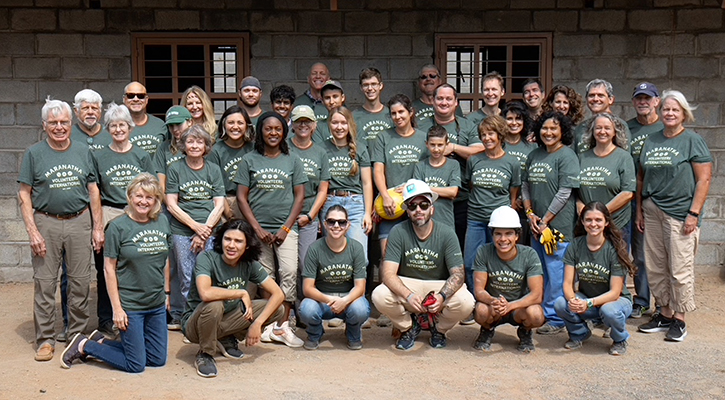 Since 2018, 851 Maranatha volunteers have served at the Kajiado Adventist School and Rescue Center in southern Kenya, an institution that serves Maasai girls who have escaped child marriage. This includes the latest group of 38 volunteers who helped to construct two structures on campus: a new elementary classroom building and a building that will house vocational training like cooking, sewing, and tailoring. Beyond construction, volunteers put on a health clinic in the area, providing medical services and education to around four hundred patients, including Kajiado students themselves.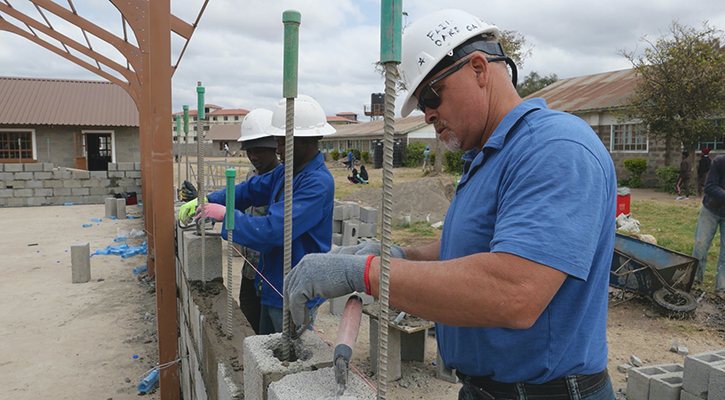 Volunteer Brenda Weiss held a training for the science teachers of Kajiado and the Kiutine Adventist School. Instruction was provided for teaching with new science equipment donated from PASCO Scientific, a science education company founded by a Maranatha board member.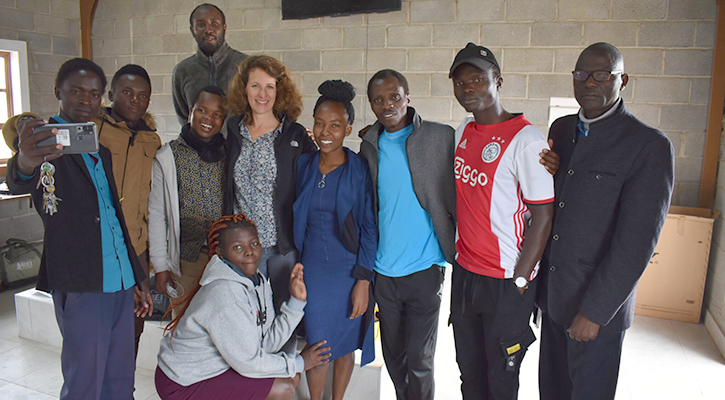 During the trip, Maranatha leadership and volunteers also participated in the dedication of the Kiutine Adventist School in central Kenya. The campus has undergone several years of construction work by Maranatha, transforming the old ragged infrastructure into a serene haven, filled with new dormitories, classrooms, staff housing, a church, a water well, and extensive landscaping.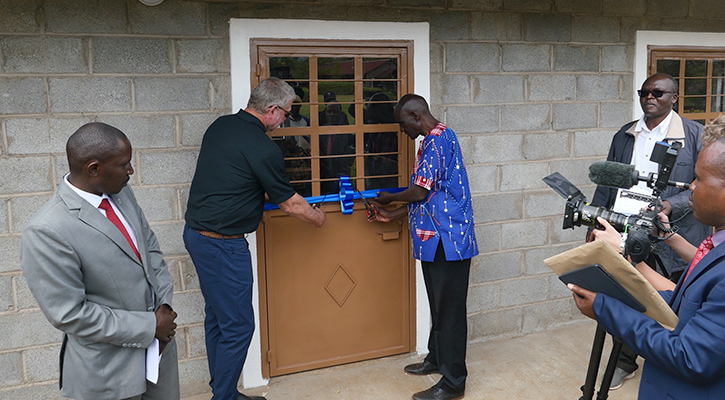 The ceremony was attended by leadership of the Seventh-day Adventist Church in East Central Africa and East Kenya. "God told Abram that He would bless him," said Samuel Makori, President of the Adventist Church in East Kenya. "Then Abram went and blessed others. I have seen Abram's blessing come out of the Bible and bless Maranatha. In turn, Maranatha has blessed us too."
Adventist Review news correspondent Marcos Paseggi volunteered on the project and wrote a seven-part series on his experience that was published on both the Adventist Review and Adventist World websites. You can read each article here:
"Buildings that Will Last Until Jesus Comes"
"Welcome to the House of the Chosen One"
"I Thank God Almighty and Kajiado Adventist School"
"Water Springing Up for Eternal Life"
"It Is One Husband, One Wife, and in a Different Hut!"
"From Tears to Singing and Dancing"
"Building People through Blocks and Beams"
Maranatha has been working in Kenya since 2016, building One-Day Churches, schools, and drilling water wells. More than 650 structures have been completed so far.