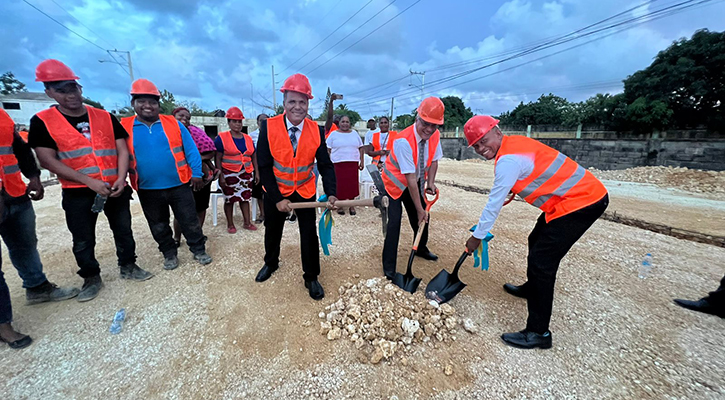 After months of preparations, Maranatha Volunteers International's in-country team in the Dominican Republic has begun construction on the first church in this Caribbean nation in its most recent effort. Maranatha has worked here four times before, and this latest effort includes a campaign to build around 30 churches in the Santo Domingo area. Prior to construction, Maranatha leadership had to select crew members, establish a fabrication shop, and secure viable accommodations for volunteer projects.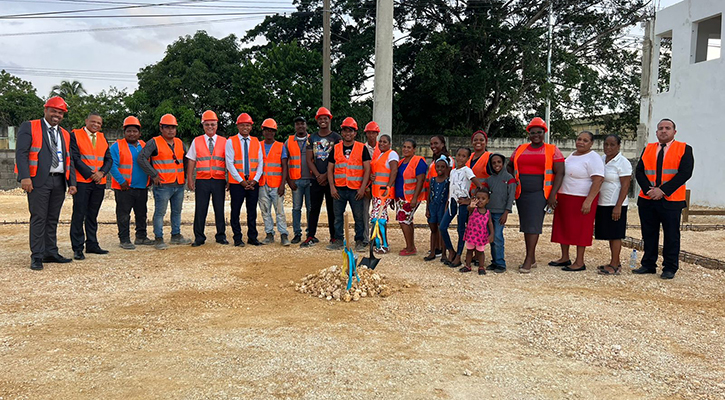 The first congregation to receive a new building is the La Caleta 5 Seventh-day Adventist Church, a daughter congregation of a Maranatha church built in the early 1990s. Currently, these members meet in a cramped space, but are excited at the prospects of having a permanent sanctuary with enough room to grow. Crews are on-site, preparing the property, and will soon pour a foundation and erect a steel frame ahead of Maranatha Family Project volunteers arriving to lay the block walls in December.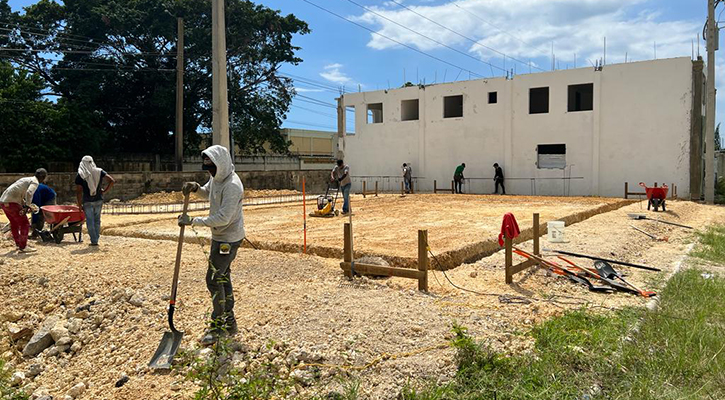 Maranatha has a long history of working in the Dominican Republic. In 1980, after the destruction of Hurricane David, Maranatha constructed 160 houses here. In 1992, the Dominican Republic was the site of a watershed moment of growth for Maranatha, when the organization coordinated the construction of 25 churches over a three-month period. Dubbed "Santo Domingo '92," it was the first time Maranatha concentrated on one place for multiple volunteer projects. Later efforts occurred in 2003 and 2013, and in 2022, Maranatha returned once more.