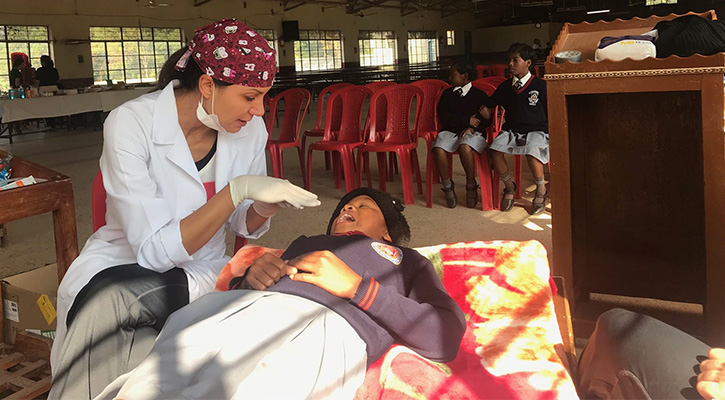 Recently a group of volunteers from Brazil returned from India, where they worked on the Khunti Seventh-day Adventist School. The school has more than 1,300 students, but an aging campus is beginning to hinder the school's growth. Volunteers helped construct the walls of a large 12-classroom building, which will include bathrooms, offices, and a central auditorium for assemblies.
The volunteers also organized extensive medical and dental outreach in the area and at the school. In just five days, volunteers saw more than 500 patients at the medical clinic and over 100 dental patients.
Additionally, this motivated group also coordinated five days of Vacation Bible School for local children, then donated a number of items to the campus, including a digital piano, microphones, and desks.