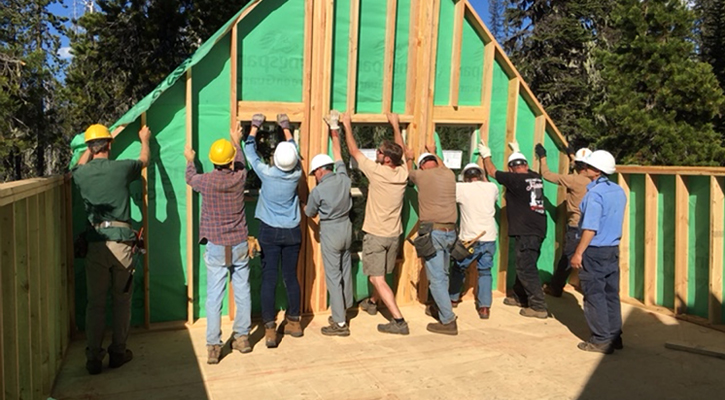 This week, Maranatha is wrapping up a mission project in Oregon, U.S.A., where nearly 50 volunteers, including a hiker who decided to become a volunteer on the spot, have been helping with improvements at Big Lake Youth Camp. Big Lake is a summer camp and retreat center owned by the Seventh-day Adventist Church in central Oregon.
One of the major projects involved the construction of two new cabins, as well as the remodeling of a cabin for use by Pacific Crest Trail hikers. The famed Pacific Crest Trail, a hiking route stretching from southern California to Canada, passes through the Camp property. Volunteers also helped with landscaping projects.
Big Lake Youth Camp is owned and operated by the Seventh-day Adventist Church in Oregon. It has served as an outdoor sanctuary for summer camps and retreats for the last 54 years.
The Big Lake Open Team Project, which took place from May 29-June 12, is one of 17 projects scheduled to take place in North America this year. Upcoming mission trips include both school and church renovations in places like New York, Washington, and California.
Learn more about how Maranatha can assist with a renovation or new construction project at your school, church, or other church-affiliated organization. Call (916) 774-7700 or check out our North America Project Assistance page on our website.