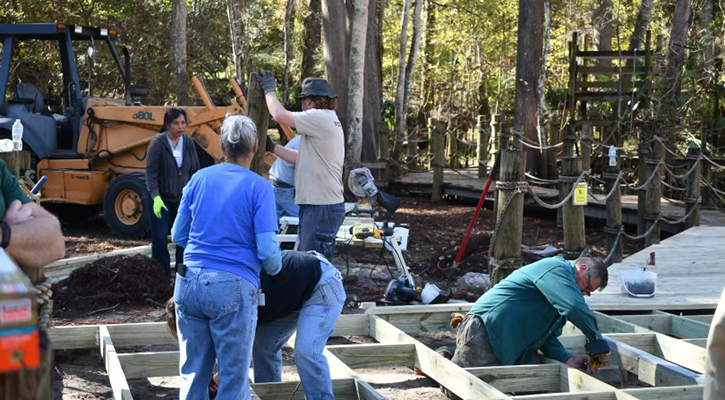 Since 2019, Maranatha Volunteers International has facilitated an annual project in Florida at Camp Kulaqua, considered the largest Seventh-day Adventist summer camp and retreat center in North America. This year's project at Kulaqua just finished up with 27 volunteers working on a variety of tasks. One of the main jobs involved replacing old planks on a boardwalk and deck, which took longer than expected because there was more damage than first suspected. Volunteers also applied two coats of sky blue paint to the camp's "lazy river" water attraction, constructed 51 wooden tables to be spread throughout the property, and helped paint new signage.
Nearly all of the volunteers had been on at least one project before, and the only first-timer enjoyed his experience immensely. There were a handful of kids on the project, with the youngest being six years old. All of the volunteers worked hard and enjoyed the experience with sunny, warm weather. "We had such a good crew here," said project leader Betty Beattie-Chrispell. "It's amazing how God leads just the right people here."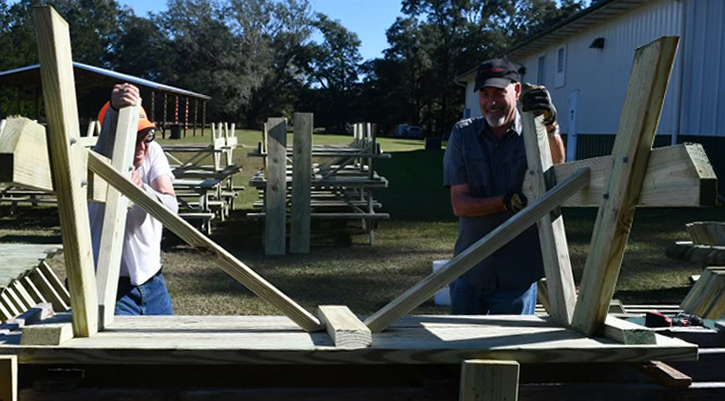 Each year, Maranatha works with organizations in the United States and Canada to provide volunteer labor for various construction or renovation projects at summer camps and retreat centers, schools, and churches. Work ranges from renovations of existing buildings to new construction, and saves thousands of dollars in labor costs.