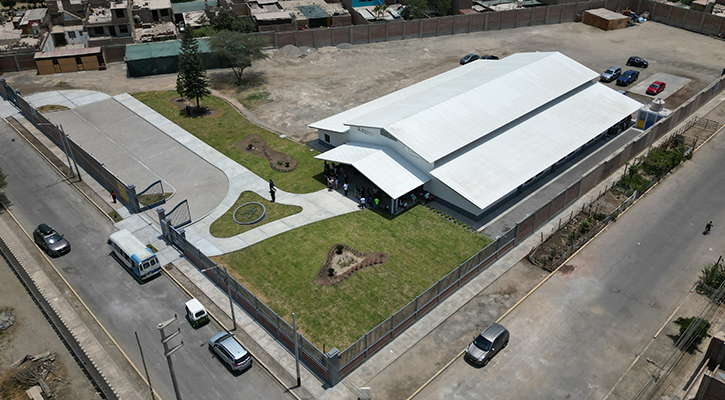 Last week, Maranatha leadership participated in a dedication for the brand new La Tinguiña Adventist School in the town of Ica, Peru. Maranatha constructed a large 8-classroom structure called an "Education and Evangelism Center," which includes administrative offices and a central meeting space for assemblies. The joyous day was an exercise in patience for all involved, from the local congregation, which has longed to see their dream come to life for decades, to Maranatha's in-country crew, which was forced to wait helplessly starting in 2020 as the site sat idle for months during strict COVID lockdowns.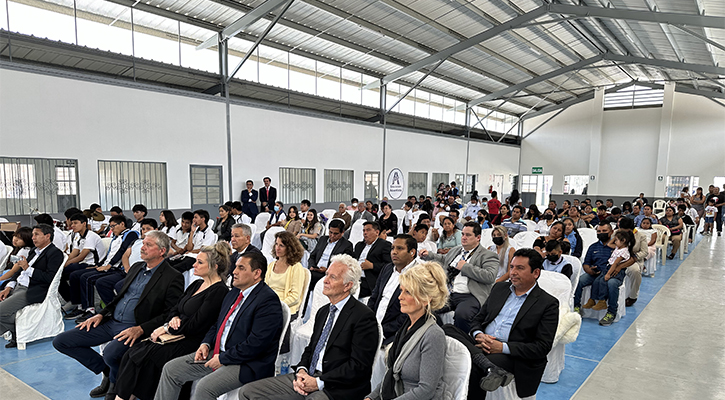 As restrictions eased, Maranatha's team began to resume the work, and eventually volunteer groups also came through Ica to help build up the block walls of the structure. After enclosing the campus with a perimeter wall and gate, and providing landscaping, La Tinguiña was ready for dedication. "This school is a testament to the determination of local church members who have prayed for this day for years," said Maranatha's vice president of projects, Kyle Fiess. "It is especially gratifying for our team in Peru that endured long periods of waiting throughout COVID. To finally be able to hand it over to this community is a truly special day."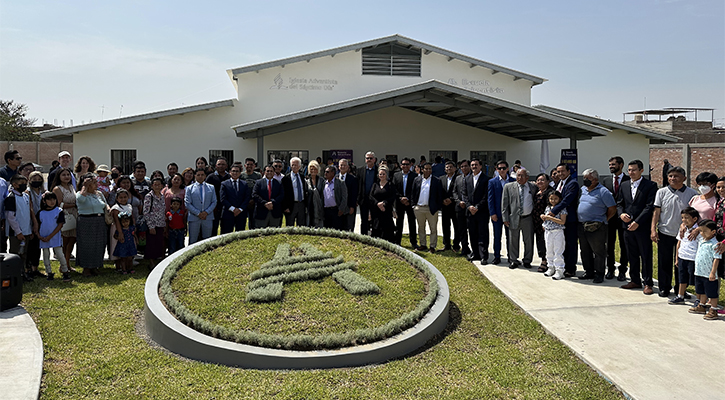 The dedication ceremony included top Seventh-day Adventist leadership in Peru, and featured four baptisms. With the new campus complete, the Seventh-day Adventist Church in Peru looks forward to the connections the school will build with the community. Classes start in March 2023, and school officials report that they are already nearly at full capacity.
From 2004-2006, more than 3,000 Maranatha volunteers landed in Peru, constructing nearly 100 churches and schools. In 2019, Maranatha returned to Peru at the request of the Adventist Church in South America. After several volunteer groups served through early 2020, the work was halted when the COVID-19 pandemic locked the country down in March of that year. Maranatha's in-country crew and volunteers have since resumed the work as conditions improved.