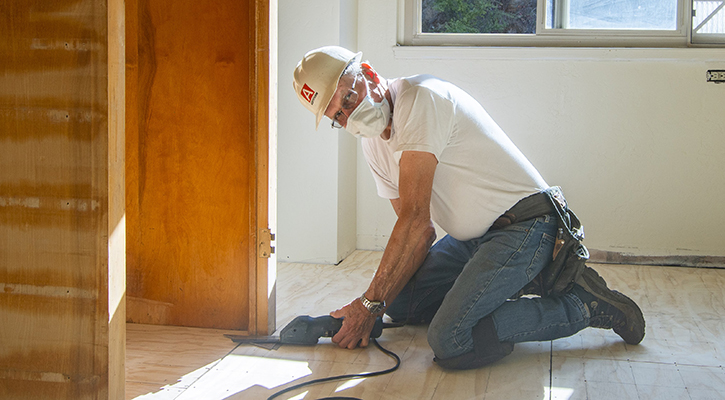 With a global pandemic limiting travel this year, you might be surprised to learn that Maranatha volunteers served 1,210 times in 2020.
The first rush of volunteers came between January and March, when we had 506 serving in six countries. Then, COVID-19 brought travel to a halt, and all Maranatha mission trips were postponed or cancelled for nearly three months. In the meantime, Maranatha's crews safely resumed the work by sheltering in place at construction sites around the world.
It wasn't until June when volunteer trips started up once more, but only in the United States and Canada. The first was a campus renovation project at Milo Adventist Academy in Oregon. Following the success of Milo, Maranatha began opening up more projects in North America on a case by case basis. This year, 660 people volunteered on 12 projects in North America.
Then in December, Maranatha volunteers finally returned to the international mission trip by heading to Côte d'Ivoire. It was the first overseas project in nine months, and Maranatha's tenth international project this year. A total of 332 volunteers served overseas in 2020. Overall, 446 first time volunteers served with Maranatha this year.
'As we look back to 2020, we are grateful to God that we were able to offer opportunities for so many people in spite of the difficulties,' says Maranatha's director of volunteers, Lisandro Staut. 'We are thankful because every volunteer came back home safe, nobody became sick during our projects, and communities were blessed by our volunteers.'
To see a list of Maranatha's 2021 volunteer projects, click here.