A Time for Faith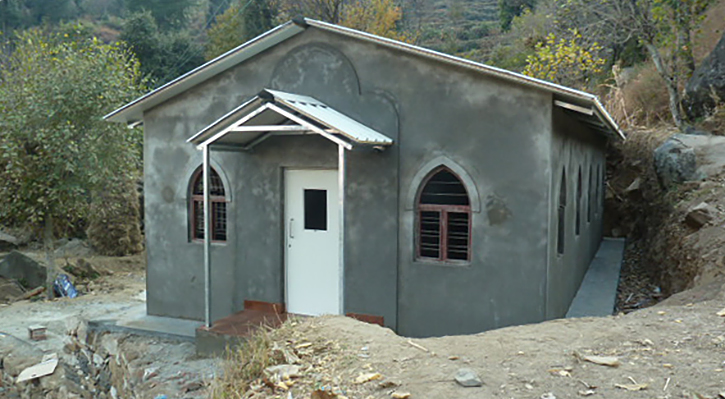 This is Pratap. As a young man he made a very controversial decision to accept Jesus Christ as his Savior. Within a few days, neighbors burned his house to the ground.
But Pratap was in love with Jesus. No turning back! Soon he donated a portion of his land to be used to build a church, a dignified home for his newfound God.
Pratap lives in Kharga, a steep and mountainous area of India, with breathtaking views and harsh realities. Like many things here in Kharga, construction is no easy task. They were overjoyed when they heard that Maranatha would soon come to build their church! But Pratap and his friends had to find a way to make a flat space on the side of a mountain, with virtually no tools.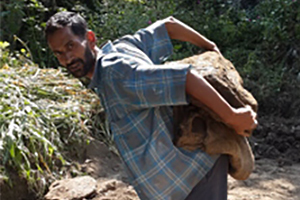 The church members began to dig with shovels and toss the dirt aside. They used donkeys to haul away sacks full of rock. But the biggest problem was the boulders. They unearthed huge, behemoth hunks of rock, standing right where their church should be. It was impossible.
But they knew what Jesus had declared. 'If you have faith as small as a mustard seed, you can say to this mountain, 'Move from here to there,' and it will move. Nothing will be impossible for you.'
That is how a few neighbors and a handful of donkeys moved a mountain to make way for their Maranatha Church.
Friends, this season, don't forget that when you have faith, nothing is impossible! This month we ask you to be part of the faith miracle that helps Maranatha serve needs around the world. Help us meet the impossibly large need!
It's time to step out in faith. Make a donation. Move a mountain.