A Time for Change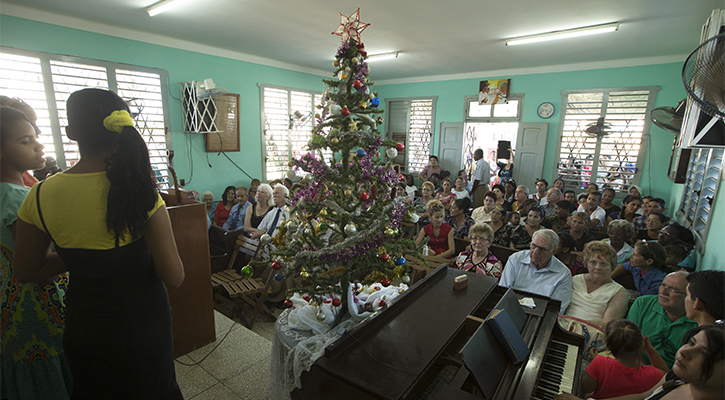 In the decades that have passed since Maranatha first began working in Cuba, not much has changed. Construction and renovation is still a lengthy process, taking years for Maranatha to obtain a permit. Sending funds to Cuba for church construction is complicated. And despite having built or renovated more than 200 projects in Cuba, it has not been possible to have volunteers work on projects.
But as of last week, things are changing in Cuba.
On December 17, President Obama announced a restoration of diplomatic relations between the U.S. and Cuba, and there has been talk of lifting the 54-year embargo.
What will this mean for the work of Maranatha? How will the Adventist Church be changed?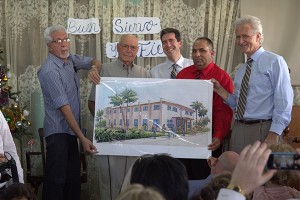 No one knows for sure, yet. What we do know is that after twenty years of persistent attempts, Maranatha now has permission to build a new Cardenas Church. This is a congregation that has been waiting two decades for a new sanctuary. One member, now in her 90s, has been praying for a new church for so long that she has calluses on her knees.
So let's build the Cardenas Church.
Cardenas is a major city located on the northern coast of Cuba, about 109 miles east of Havana. It is home to the famous Varadero Beach, which draws more than a million visitors each year. A prominent Seventh-day Adventist Church in this city could make a significant impact in the region! Given current events, there are rumors that construction costs will rise in Cuba. We want to fund and build the Cardenas Adventist Church as soon as possible.
We still need $700,000 to fully fund this church. Will you help? Will you help us to finally answer this prayer, 20 years in the making?
In Cuba, it's a time for change–and we can be part of that transformation.