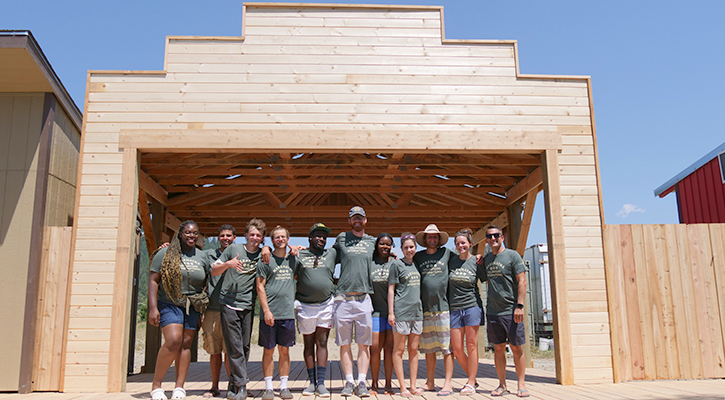 After a three-year hiatus, Maranatha Volunteers International's annual Young Adult project returned in July at Milo Adventist Academy in Oregon. The project is designed for adults ages 18-35 to connect and serve with like-minded young people. This year, volunteers constructed an addition to an outdoor marketplace where the boarding academy sells produce from its farm and operates a thrift store. The new covered space will allow for larger items to be displayed for sale.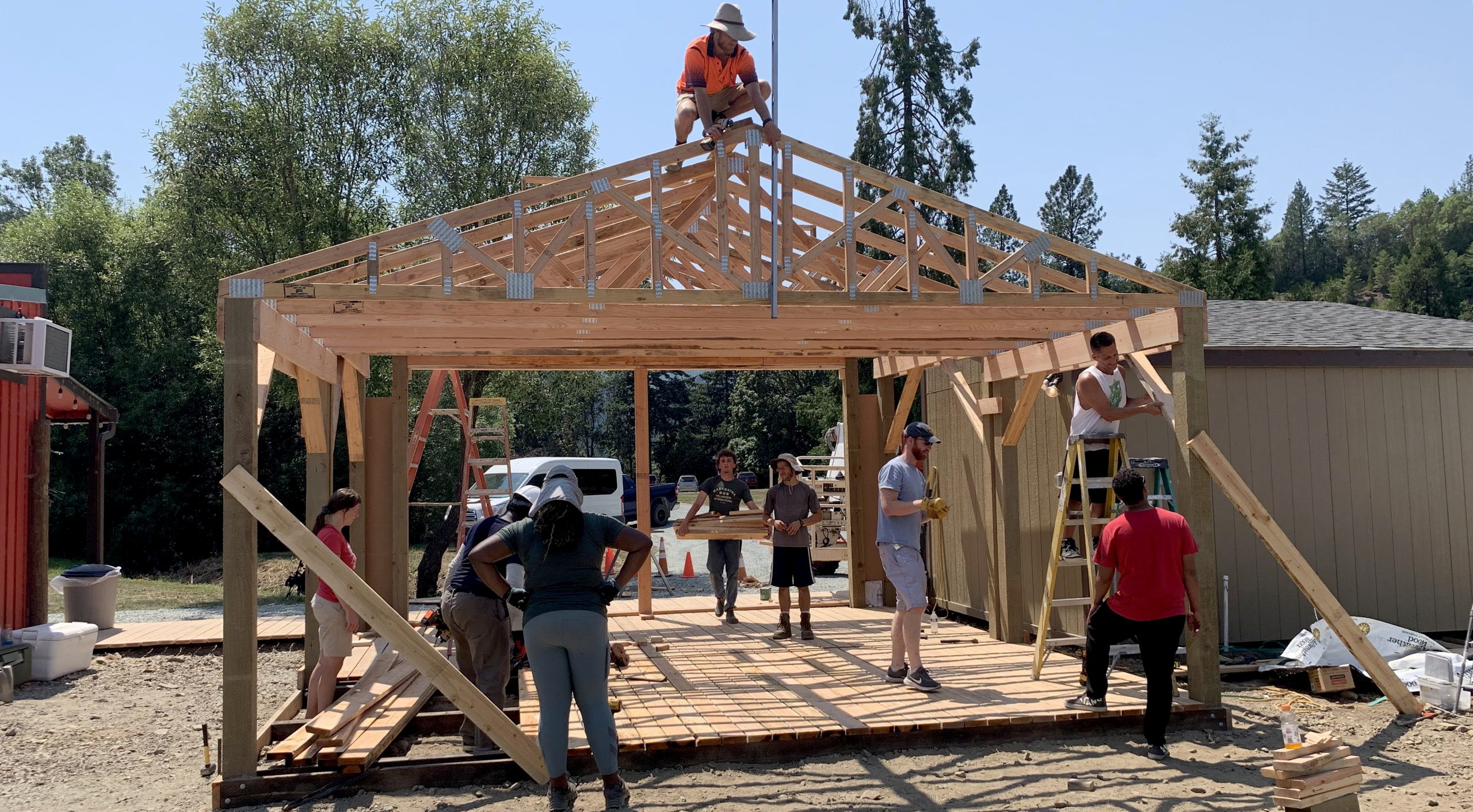 The group faced challenges from the summer heat—temperatures up to 105 degrees Fahrenheit forced them to begin working each morning as early as 6 a.m. Work days ended with a swim in the South Umpqua River that runs by the campus. The group also took trips to nearby Crater Lake National Park and the Pacific Ocean. When not working or playing, volunteers enjoyed worshiping together and even led out in the campus church service on Sabbath. Those coming from smaller churches expressed joy in bonding with younger Adventists— something they don't often have the opportunity to do in their home congregations.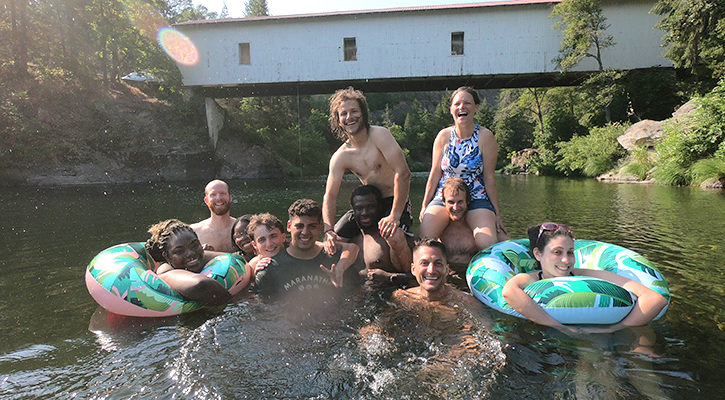 "Young adults come searching for fellowship and Jesus, and they are never disappointed," said project leader Angela Frauenfelder. "They come wanting to connect to each other, and they are willing to take the time to do so. This project offers a space to refocus our priorities, to fill the hole that people our age talk openly about—the struggles in their spiritual lives and a community to grow in Jesus."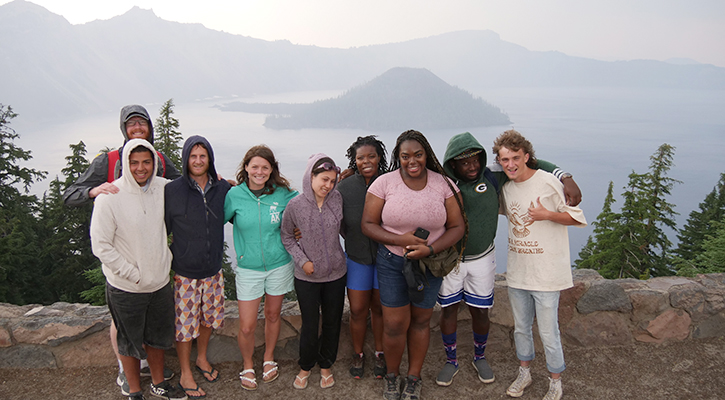 Each year, Maranatha works with organizations in the United States and Canada to provide volunteer labor for various construction or renovation projects at summer camps and retreat centers, schools, and churches. Work ranges from renovations of existing buildings to new construction, and saves thousands of dollars in labor costs.