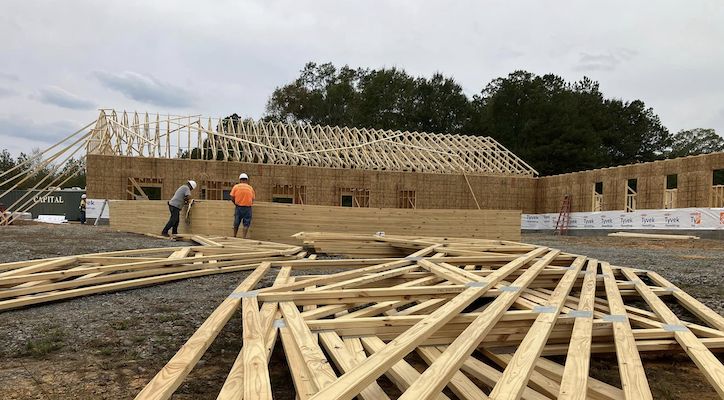 In early October, Maranatha Volunteers International sent a group of around 50 volunteers to Summerville, Georgia, to construct a church building for the local Adventist congregation. The crew helped with framing, siding, roofing, window installation, rough electrical, and plumbing for the 9,500 square-foot structure. After outgrowing their original space and renting a temporary one for years, the 85-member congregation is overjoyed to finally have a building of their own.
In the early 2000s, the Summerville church's membership was sparse. But worshipers didn't lose faith, praying that God would fill their pews. Over the years, as the rural city of Summerville expanded, those prayers were answered. In 2017 the congregation outgrew the house they worshiped in and began renting a local Presbyterian church building. This arrangement solved their space issue but created several more. Setting up and tearing down before and after church every week was time consuming. Meeting in another denomination's building minimized the congregation's Adventist identity within their community. What's more, the sanctuary's lighting was so dim that several worshipers used flashlights to read from their Bibles.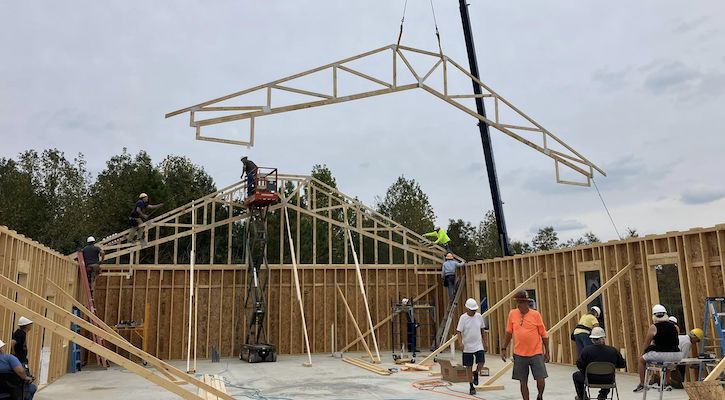 After failing to find a suitable building to buy, church leaders considered constructing  one. But it was only after a member donated land, the congregation raised funds, and Maranatha organized volunteer labor, that plans became feasible. Pastor Jared Nudd was amazed to see a completed church building just 18 months later. "It was incredible to see how quickly things changed once Maranatha was in the picture." By the end of the project's two-week duration, volunteers had completed the bulk of construction, leaving just a few projects, such as roofing and drywall, to be completed by independent contractors.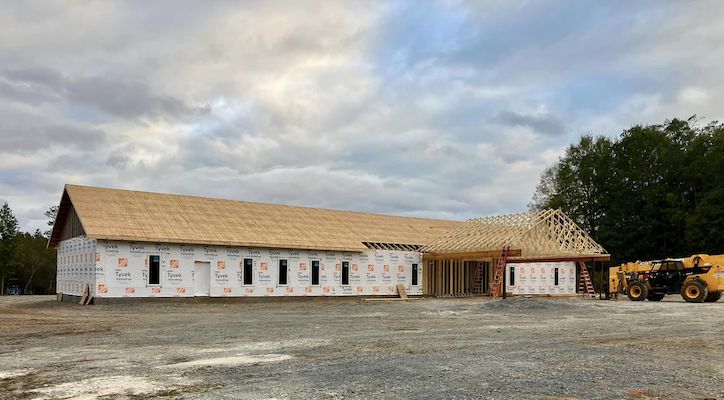 The Summerville congregation is eager to settle into their bright, new church sanctuary. "It's going to be nice just having a building of our own," said Nudd. "We can do what we want. When you walk in, it's going to be a building that reflects who we are as a church."
Each year, Maranatha works with Adventist organizations in the United States and Canada to provide volunteer labor for various construction or renovation projects. Work ranges from renovations of existing buildings to new construction, and saves thousands of dollars in labor costs.