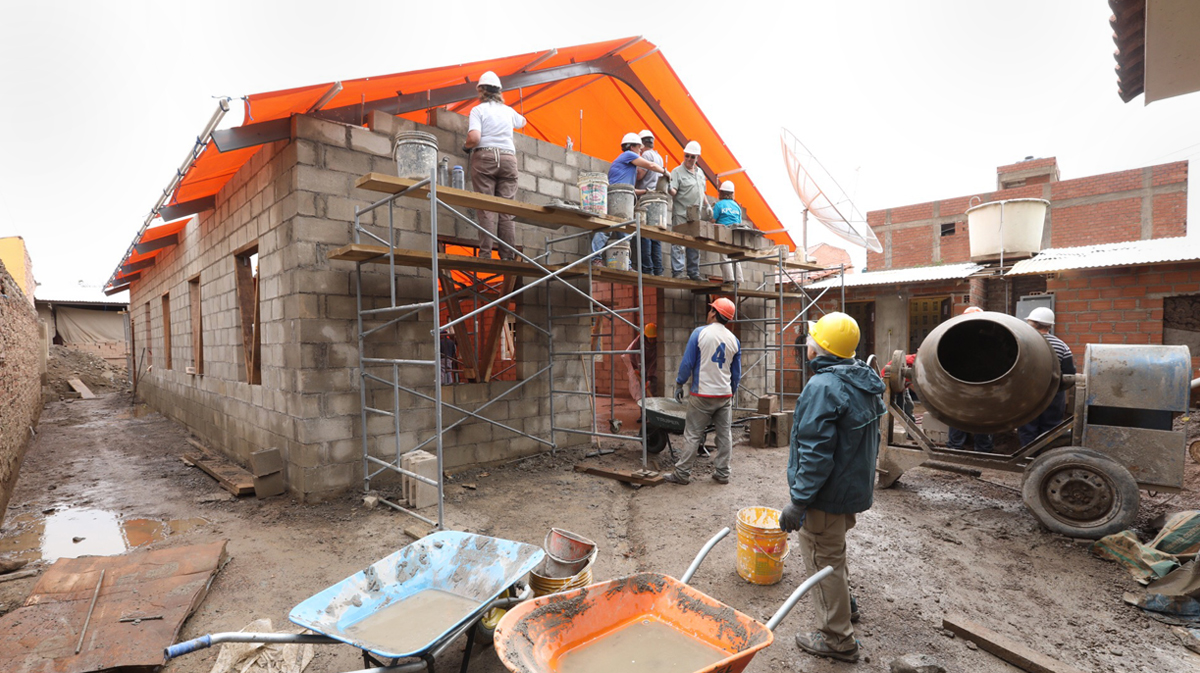 Cochabamba, Bolivia, is known as 'the Garden City' because of its beautiful climate year-round. But Maranatha's volunteer team has faced less than perfect weather during their project to build the Chimba Seventh-day Adventist Church. During the day, intermittent rain has made work unpredictable, and at night, torrential rain leaves a muddy mess for the morning. Despite the unusual weather, the volunteers are on track to complete the blockwork on the building.
The new temple will be a great blessing to the Chimba congregation. The group was established more than ten years ago. Since then, they have had three successful evangelism campaigns. While those efforts always drew new members, they have always struggled with retention because the lack of a church building.
The group has rented facilities for worship, but each place would ultimately end up requiring them to move for various reasons. Each transition meant a loss of attendees and a reboot for the congregation. Finally, the membership worked hard to save money and purchase a plot of land.
Now, with the help of Maranatha volunteers and donors, the Chimba group will have a permanent home. The members are excited about using the building to grow their outreach programs. Already, the church provides family counseling and children's ministries. They also offer healthy cooking demonstrations and even give haircuts to people in the community.
This week, volunteers have been busy with additional outreach activities. During the project, they organized a children's ministry program, which drew nearly 40 people each day. They also coordinated four vision clinics around Cochabamba. They administered eye tests and fitted more than 300 people for glasses.
Chimba is one of 11 volunteer projects that Maranatha has scheduled in Bolivia, for 2018, so far. Projects will include the construction of churches and a school.
See photos from this project on Maranatha's Facebook page.
See a list of available volunteer opportunities in Bolivia.