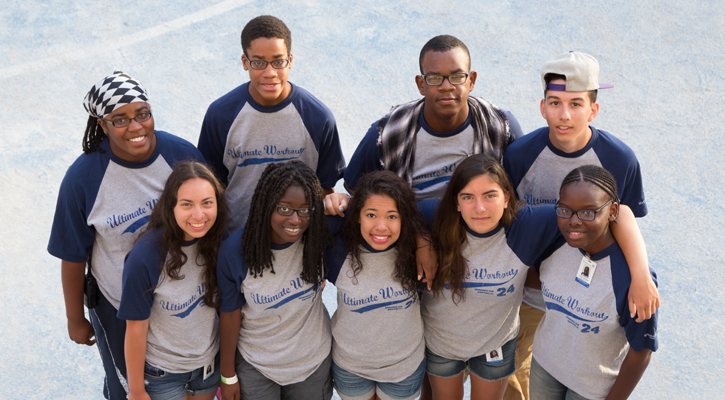 Maranatha will be offering two Ultimate Workout projects in the summer, and for the first time in Ultimate Workout's 25-year history, one will be in the United States.
The U.S. project will be in the southern hills of Oregon, at Milo Adventist Academy, from June 17-28. Volunteers will help with renovation projects at the school as well as painting, building decks, framing, landscaping, and demolition. Teens will also have the opportunity to organize outreach activities in the local community.
The majority of Ultimate Workout participants are from North America, and organizing a domestic project offers a lower-cost alternative for volunteers who may not be able to fundraise for an international trip. A U.S. project is also helpful for those volunteers who aren't ready to travel abroad but still want to participate in the program.
'So many times we think of the mission field being overseas or far from home. But the mission field can be found all around us,' says David Lopez, director of volunteer projects. 'I'm excited to show teens that we can experience the same spiritual connection with God that we have on mission trips abroad, right here at home, serving in our communities.'
A second Ultimate Workout, from July 22 to August 3, will be held in Panama. Volunteers will build a church for a congregation in Changuinola, a city located in the northwestern part of Panama, near the border of Costa Rica. In addition to new construction, participants will also paint and renovate three additional churches and assist with children's and medical outreach activities.
The Ultimate Workout is a mission trip exclusively for teenagers in high school. Register or learn more on our website.