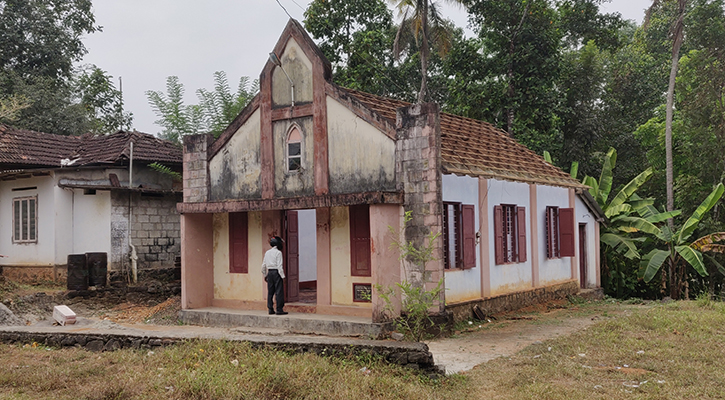 Imagine your church building in such bad condition that you would rather not attend worship each week!
The Vakkad Seventh-day Adventist Church was built in 1980 and housed multiple generations of members each Sabbath. But over the years, the heavy rains and flooding of the monsoon season wore down the building.
The walls, made of mud and brick, became brittle and large cracks developed. Gaps emerged between the floor and walls. Termites ate away at the wooden trusses that supported the clay tile roofing. The church was crumbling before their eyes.
In 2015, church members abandoned the building for safety reasons and resigned to worshipping in homes. For bigger gatherings they erected a tent adjacent to the old church.
Without the means to construct a new church, this congregation has been waiting for a miracle ever since.
'The church members fasted and prayed for a new building,' says Jose Prakash, president of the Adventist Church in North Kerala. 'God heard their prayer and answered through Maranatha.'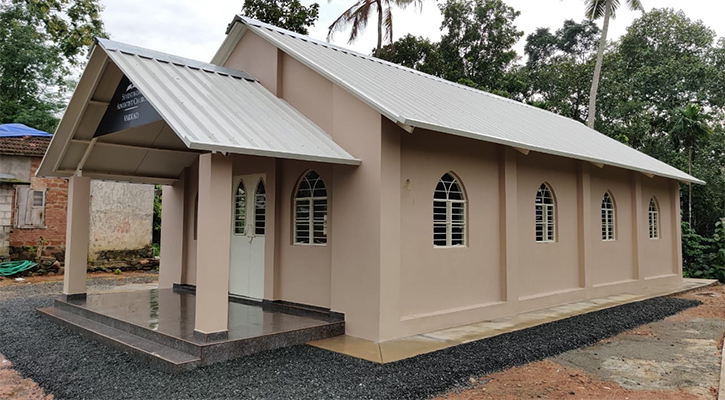 Because of your generous gifts, the Vakkad congregation now has a beautiful, sturdy house of worship made from steel, strong bricks, and concrete. Then rain will not erode the walls, and termites cannot harm its structural integrity. This congregation can now safely worship each Sabbath together in a proper church building.
This new reality for the members at Vakkad happened because you chose to give. By supporting the work, you helped bring a community together again. Thank you.