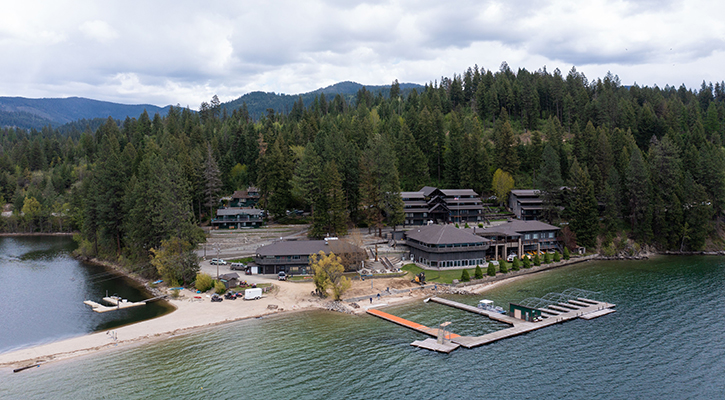 Maranatha Volunteers International recently wrapped up work at Camp MiVoden, a summer camp and retreat center in northern Idaho. With 91 volunteers on the project, one of the biggest challenges was making sure there was enough work to keep them busy. Initially, 20 work assignments were handed out, but because of the large number of volunteers and their efficiency, many of those jobs were completed quickly. Camp management then created new tasks, and they were amazed with what was accomplished. Local Seventh-day Adventist leadership spent Sabbath with the volunteers and also praised their efforts and dedication.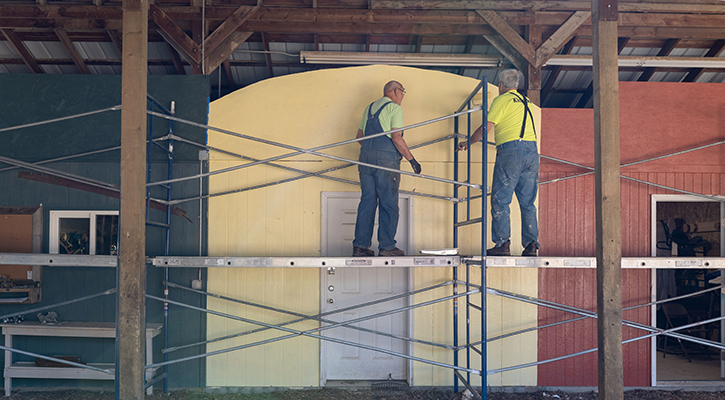 Volunteers worked on a number of tasks throughout the project, from landscaping, to cleanup, to new construction, and even building a new frisbee golf course. Other items completed included work on the horse corral, carpet cleaning, dock repair, and enlarging the beach area on the lake. Volunteers also dug a pipeline for water, constructed steps to a teepee, stocked the camp store with new supplies, and created a frontier theme at the horse corral.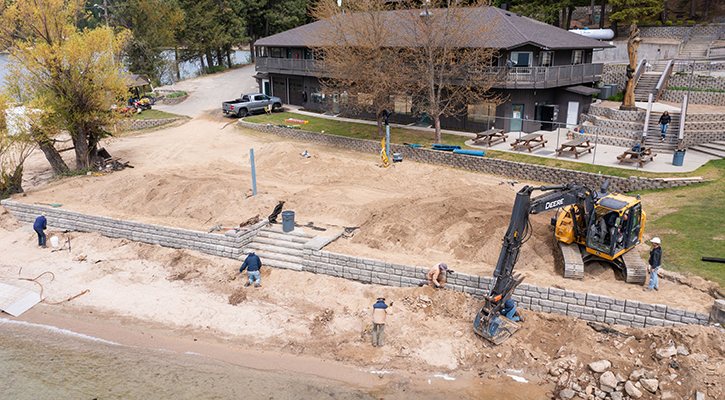 Melody Wheeler has served on this project 10 times, leading seven of them, including the most recent. For Wheeler and her husband, Doug, serving at a summer camp connects them back to their own childhoods. 'We both went to camp as kids, and we know that people gave to make our camps good. Those are memories we cherish, and it's a wonderful feeling to know that we've helped and improved a camp for kids today.'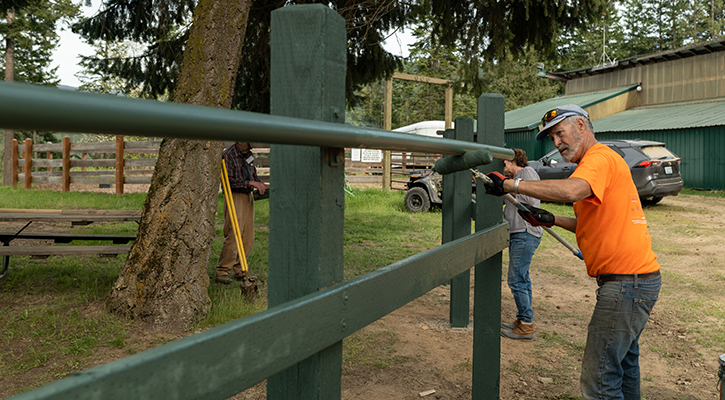 Each year, Maranatha works with organizations in the United States and Canada to provide volunteer labor for various construction or renovation projects at summer camps and retreat centers, schools, and churches. Work ranges from renovations of existing buildings to new construction, and saves thousands of dollars in labor costs.