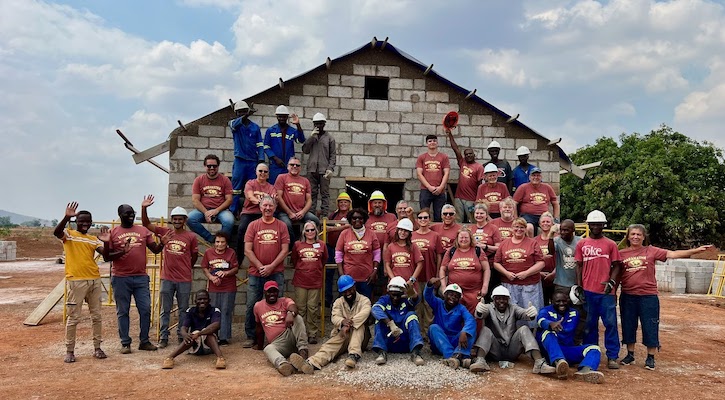 In late October, a 23-member group from Maranatha Volunteers International wrapped up work on a clinic building in the Chipata District in eastern Zambia. Volunteers hailing from across the United States laid block walls for the structure, which will serve as the primary healthcare infrastructure for a community of more than 10,000 people in 16 surrounding villages. When completed, the clinic will include examination rooms, offices, storage, labor and delivery rooms, and a waiting room. It is named "Rachelle's Place of Healing," in memory of the late daughter of Maranatha's country director for Zambia, David Woods, and his wife, Susan. "The clinic is in honor and memory of our baby girl, Rachelle," said David. "This made the project have a deep impact on me, thinking of the mothers that can bring their children to Rachelle's Place of Healing for care and, hopefully, for a better life."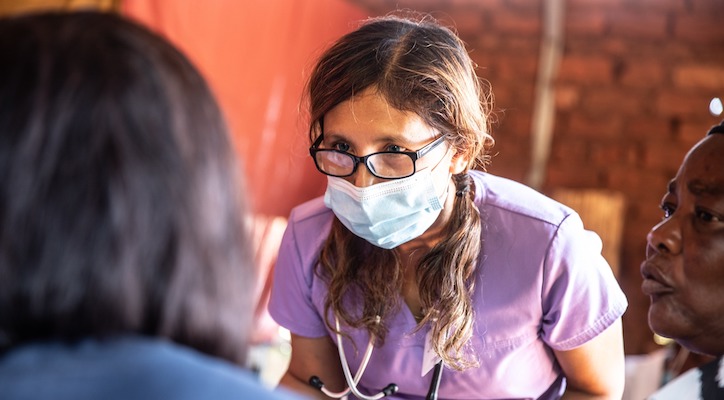 Rachelle's Place of Healing is located near the Bethel Seventh-day Adventist Church building, which Maranatha built in 2015. In addition to construction work on the clinic structure, several volunteers operated a three-day, pop-up medical clinic out of the church's sanctuary. These healthcare professionals saw approximately 400 patients in one day and about 750 total. This impressive turnout demonstrates the dire need for a permanent clinic in this area.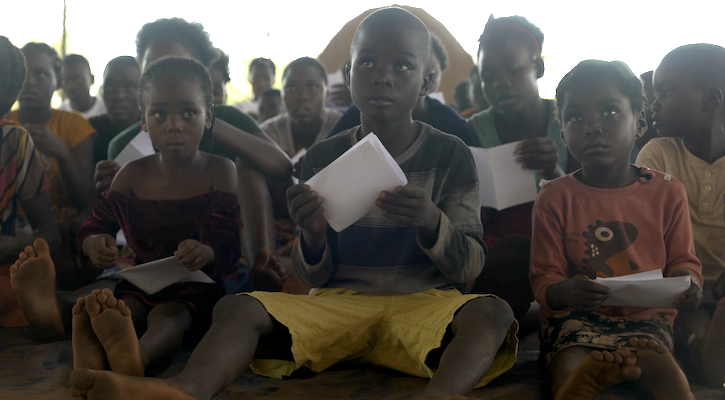 Volunteers engaged with younger members of the local community while leading a Vacation Bible School (VBS) program. The five-day event was heavily-attended; hundreds of children gathered to sing songs, make crafts, and hear Bible stories. David and Susan led the project and appreciated its community outreach opportunities. "Having the three parts, VBS, medical clinic, and the construction of the new clinic, made it a rich experience for all the volunteers," remarked David.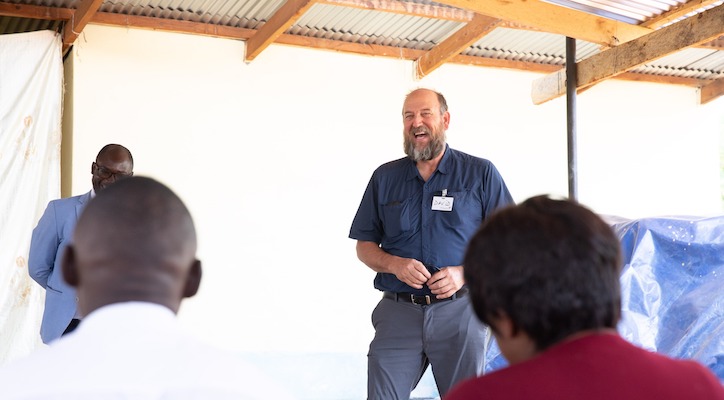 Maranatha worked in Zambia from 2009-2015, completing hundreds of projects. In 2018, Maranatha returned to Zambia in response to a request for more churches, schools, and water wells across the country.