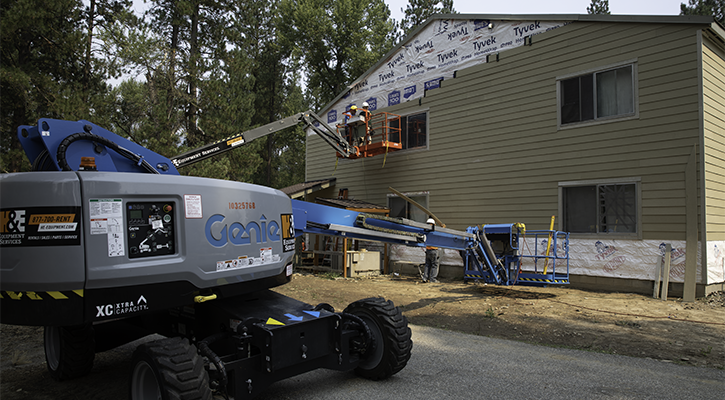 Since 1984, Project Patch has served thousands of struggling teens and their families. Located in rural Idaho, this therapeutic residential treatment center provides support, counseling, and academics for kids who may not have many options left. Since the early 1990's, Maranatha Volunteers International has helped Project Patch with infrastructure, constructing many of the buildings on campus.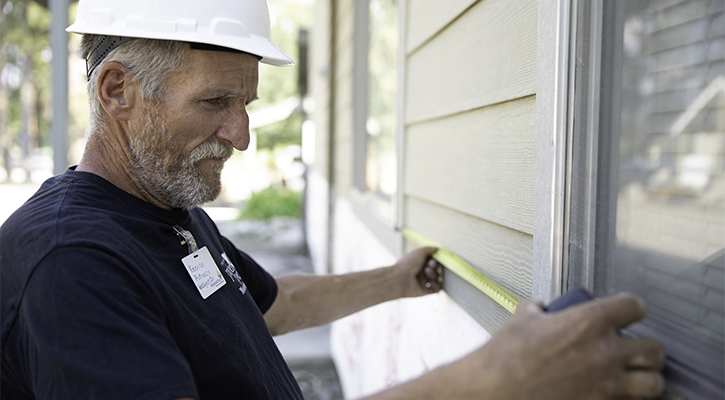 That partnership continues today, with 42 volunteers recently completing a re-siding project. Several of the main buildings on the property had become worn down over the past few decades and using lifts, the old siding was removed and replaced with new. Beyond the siding work, volunteers applied fresh paint in the boys and girls dorms, as well as other miscellaneous tasks like pressure washing, staining wood, cleaning, and re-organizing.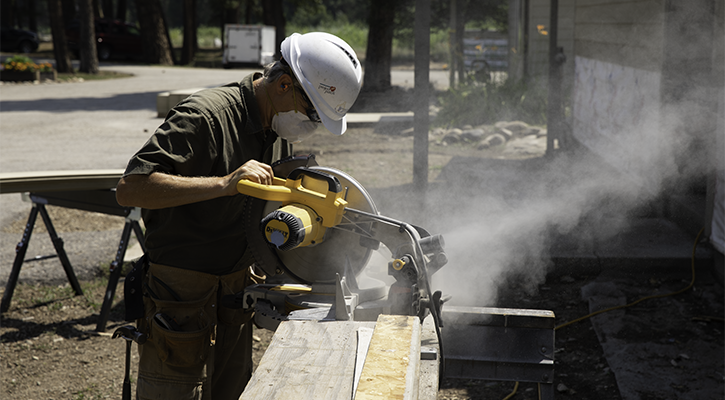 Maranatha's Director of North America Projects, David Woods, led the construction side of the project, and knows that the primary goal of re-siding the buildings goes well beyond simply providing a new exterior.
'If you're trying to help a kid get their life in order, with the chaos that they may have come from, when the buildings are tidy and in good condition, that has an impact on the psyche of those who live here and work here. Our volunteers aren't just here installing new siding—these buildings enable this institution to perform a great ministry, and our volunteers being a piece of that is huge.'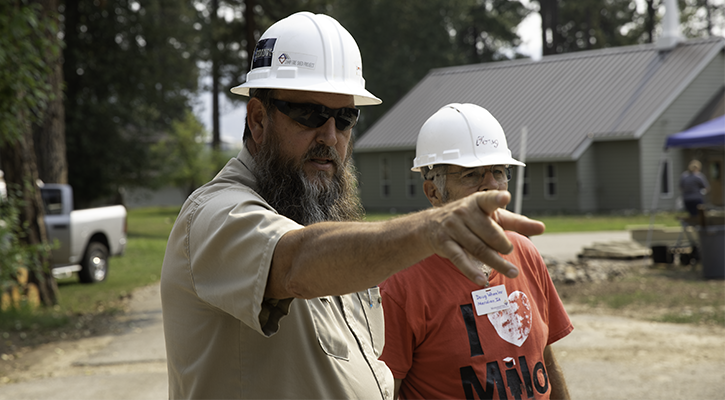 Each year, Maranatha works with organizations in the United States and Canada to provide volunteer labor for various construction or renovation projects at summer camps and retreat centers, schools, and churches. Work ranges from renovations of existing buildings to new construction, and saves thousands of dollars in labor costs.