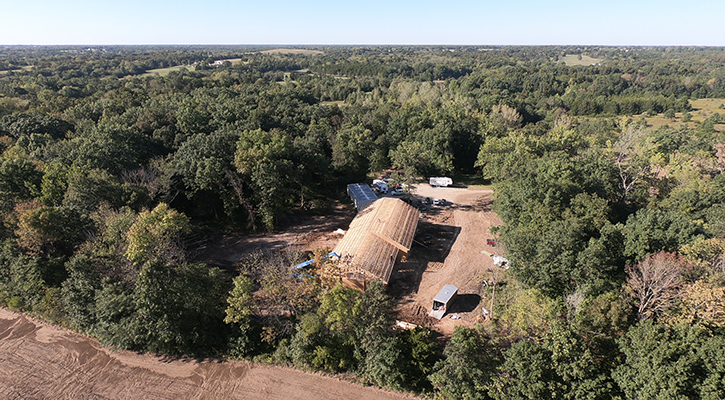 Maranatha Volunteers International recently completed a volunteer project in Fulton, Missouri, where 26 volunteers finished their part in helping to construct a brand new building for the Fulton Seventh-day Adventist Church. The congregation used Maranatha's North America Church Design, a blueprint for a simple and cost-effective structure. The plan can minimize architect fees and expedite the entire process, while providing a sanctuary for between 120 and 200 people. It also includes a fellowship hall, Sabbath School classrooms, bathrooms, audio-visual room, and a pastor's office.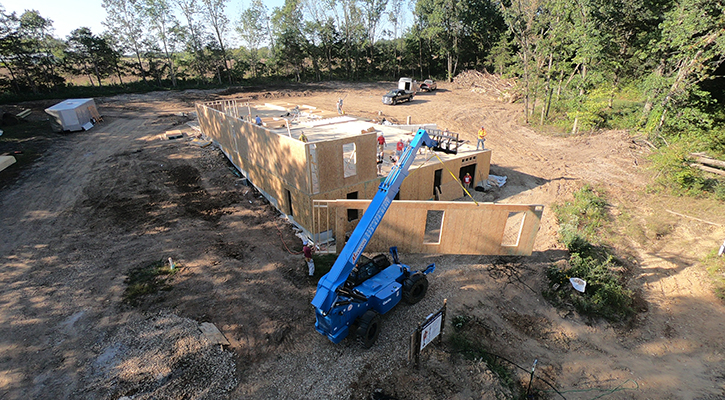 Volunteers on this project mostly focused on framing, with some plumbing and electrical work as well. They also upgraded the sewer system on the property with a new septic tank and plumbing. Local church members joined volunteers during the project, which featured a dozen first time volunteers. With a headstart from Maranatha volunteers on this project, the members will carry on the work to completion from here.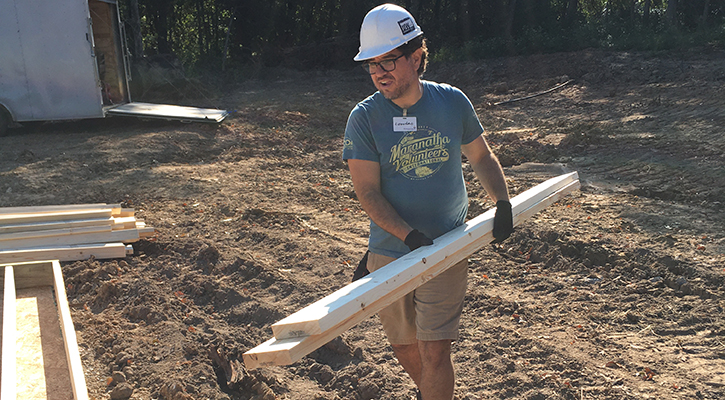 'I hope this building can be a new beginning for this congregation, a new opportunity for the church to grow,' said project coordinator and Maranatha's director of volunteer services, Lisandro Staut. 'It will give them a fresh start to expand their church family.'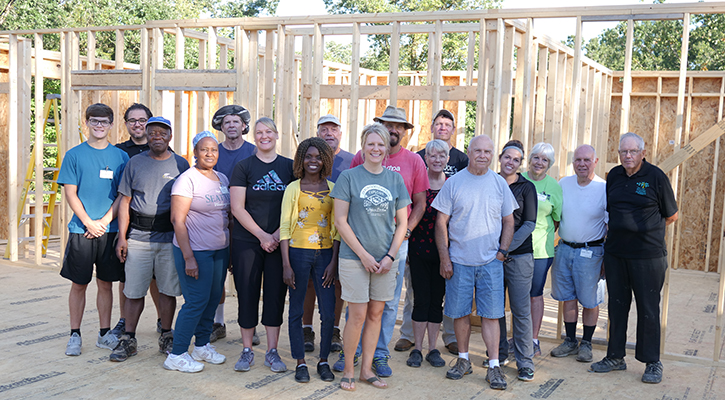 Each year, Maranatha works with organizations in the United States and Canada to provide volunteer labor for various construction or renovation projects at summer camps and retreat centers, schools, and churches. Work ranges from renovations of existing buildings to new construction, and saves thousands of dollars in labor costs.