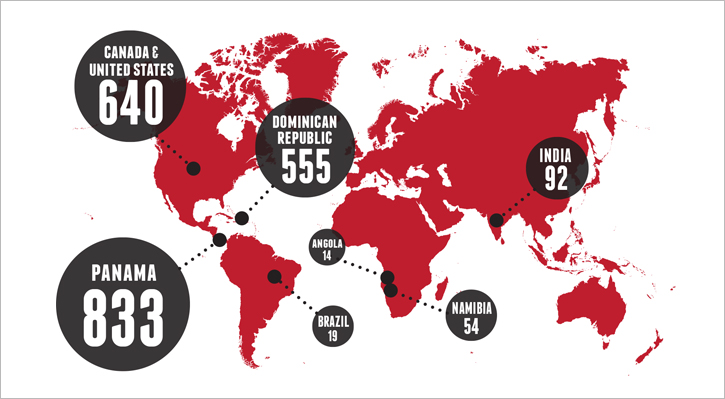 Volunteer involvement was huge for Maranatha in 2015. Last year, Maranatha organized 2,207 volunteers to a dozen different countries to build churches and schools, renovate existing structures, and coordinate outreach activities.
The most popular destination was Panama with 833 volunteers, where Maranatha completed six churches, six One-Day Church frames, and five classrooms in 2016.
Surprisingly, the second largest number of volunteers worked in the United States on ten different projects. There has been a growing interest in North America projects, and there has been plenty of need among Seventh-day Adventist schools, camps, and churches.
The total volunteer number includes participants from Brazil, organized by the Maranatha Brazil team. After the debut of the Portuguese version of Maranatha Mission Stories, Brazilian viewers have been requesting opportunities to serve. In 2015, the Brazil team organized three volunteer projects to Panama, Angola, and Brazil.
In addition to volunteer mission trips, there have been plenty of projects that utilized Maranatha crews, particularly in countries where site access is more difficult. For example, in Angola, where visas are notoriously difficult to obtain, local crews erected 150 One-Day Church kits and 15 One-Day School classrooms. They also dug a water well and started work on a large, multi-classroom school building.
In total, Maranatha crews and volunteers worked on a total of 720 projects.
'It's been a busy year for Maranatha, and we're grateful,' says Kyle Fiess, vice president of projects. 'The volume of work we were able to complete is a testament to the generosity of our volunteers and donors. Without their support and God's grace, this work would not be possible.'