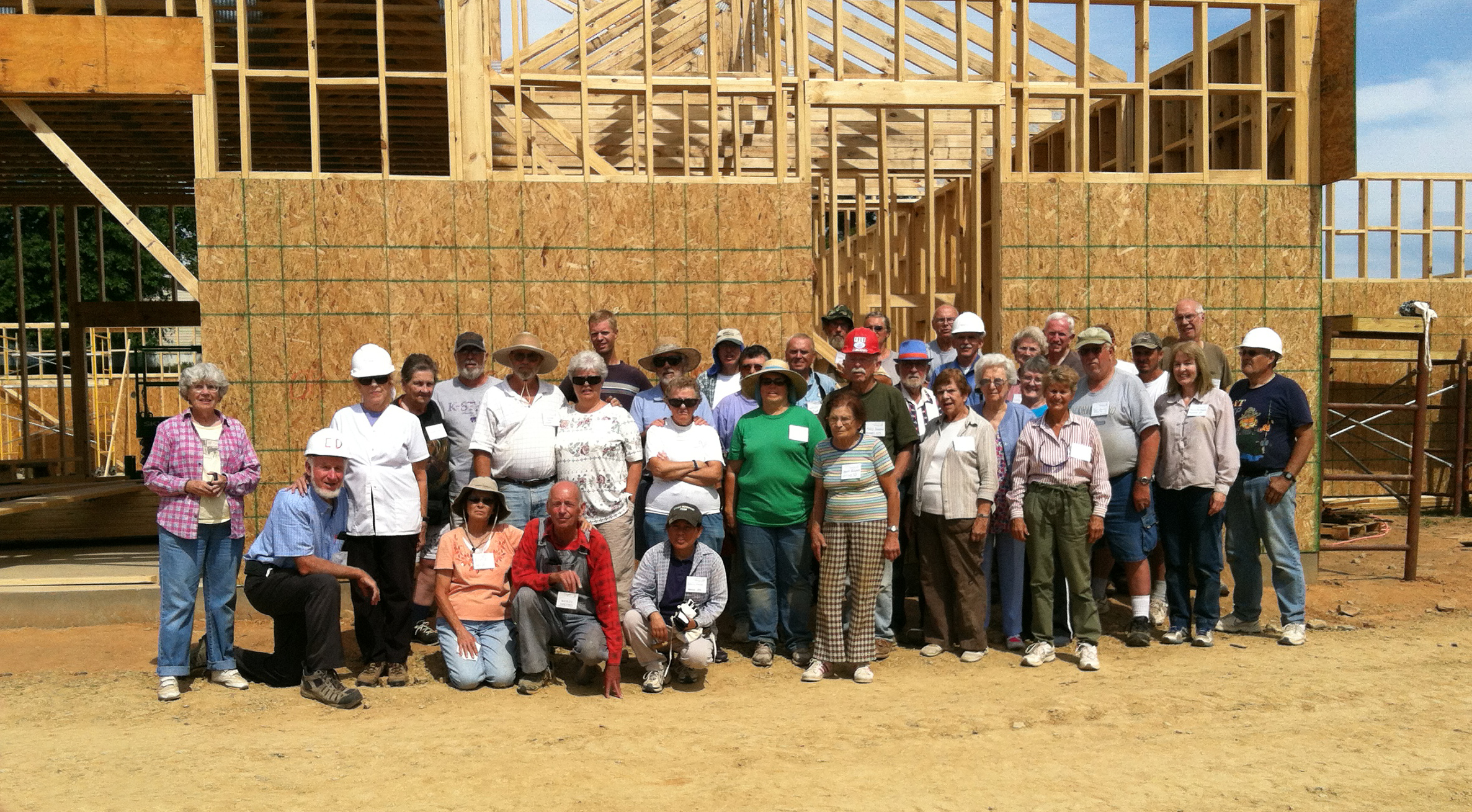 In early October, volunteers wrapped up a mission project in Amity, Arkansas. Nearly 50 volunteers helped on the beginning stages of a new church for the Amity Seventh-day Adventist Church. During the two-week project, the hard-working crew framed the outer walls of the church and put up the trusses for the front section of the building.
The current Amity Church sanctuary is much too small for the existing congregation, and with only one Sabbath School classroom, the majority of the children's divisions meet in nearby residences. The lack of space is also hampering the church's outreach program; there is no room for meetings or for potential growth.
The new facility is located on property about five miles from Ouachita Hills Academy and College.
The Amity Adventist Church is the 14th project we have done in the United States in 2014 with 2 more to go before the year ends. The United States has been one of Maranatha's most popular mission trip locations. Volunteers have helped with renovation and new construction jobs for churches, camps, and schools.