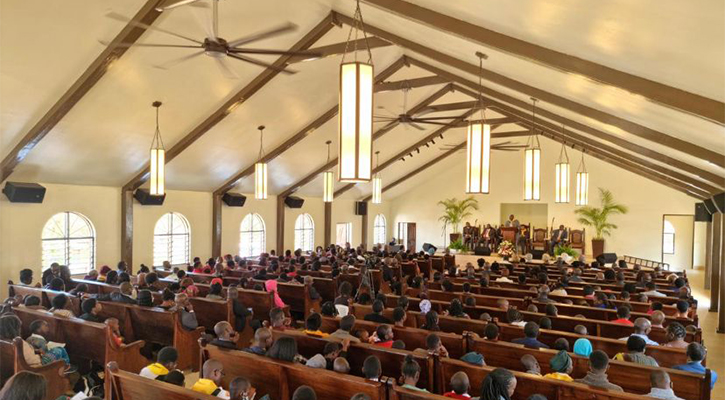 On April 30, 2022, Maranatha Volunteers International leadership participated in a dedication ceremony in Kenya for the large Advent Hope Seventh-day Adventist Church near the capital city of Nairobi. This congregation was born on the campus of the headquarters of the Adventist Church in East Central Africa. Later, it was decided that the church should be fully immersed in the local community off-campus. Land was secured and the congregation began worshiping in tents, which lasted for two and a half years.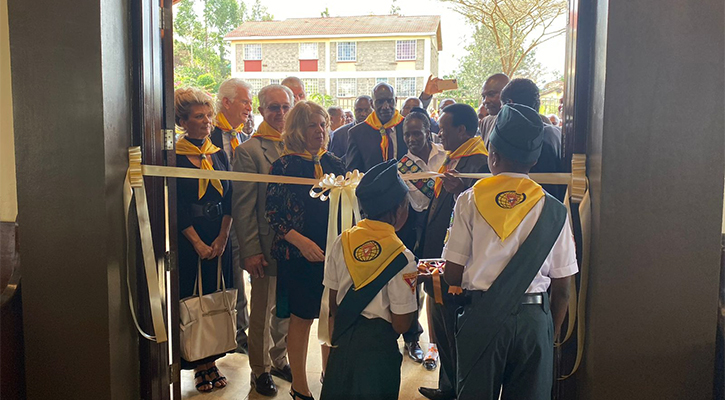 The Adventist Church in East Central Africa approached Maranatha and requested a new church for Advent Hope. Maranatha agreed to help construct a large building, big enough to seat 425 people, including a baptistry, pews, sound system, and extensive landscaping. Around 550 people attended the dedication festivities, including top Adventist leadership for the region. This beautiful campus will serve its community for generations to come.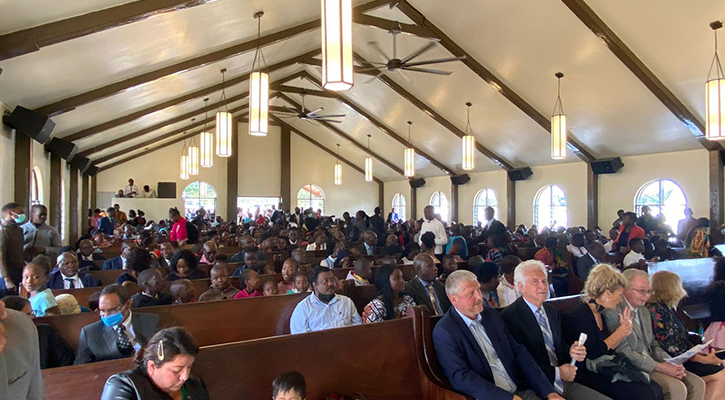 "This new space allows the congregation to have a great place to invite friends and neighbors to, and you know they will have a good experience," said Maranatha President Don Noble. "Sometimes it's hard to get excited about evangelism when you don't have a proper place to bring guests. The new church is very representative of Adventism, and I know the members are excited and motivated to share the Gospel in the community."
Maranatha has been working in Kenya since 2016, building One-Day Churches, schools, and drilling water wells. More than 650 structures have been completed so far.