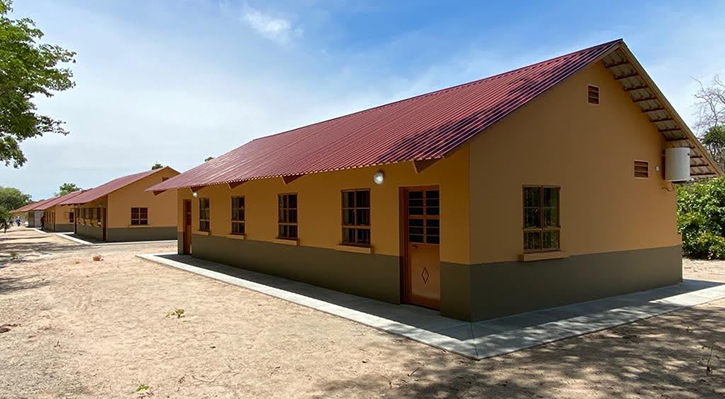 Maranatha Volunteers International's in-country team in Zambia continues to progress on projects from schools to One-Day Churches. At the Emmanuel Adventist Secondary School in Chisamba, Central Province, three staff housing duplexes are now complete, and our crew there is working on three more. Previously, without adequate housing on-campus, many staff had to live in a town three miles away, and walk six miles round trip each day.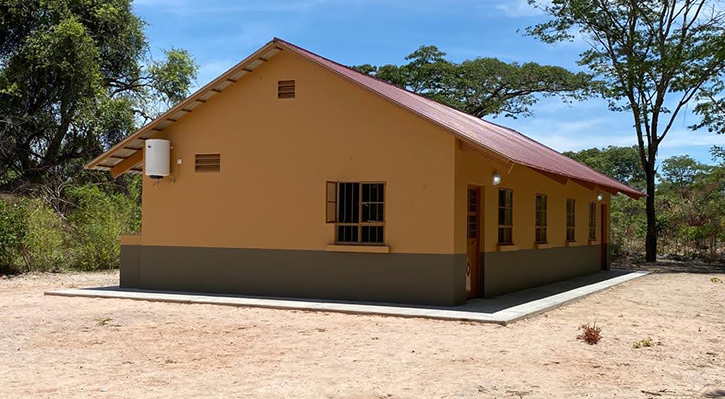 At the Liumba Hill Adventist School in Kalabo, Western Province, our team is finishing work on a laboratory building, bathrooms, and several structures that Maranatha has renovated. Paint is being applied, and the campus will soon be turned over to the school.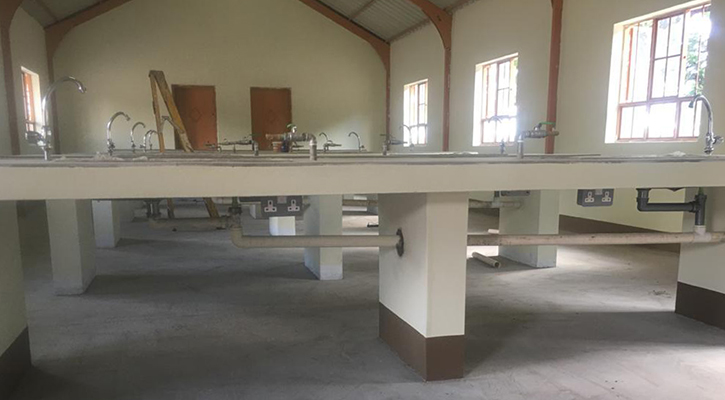 So far in 2022, seasonal rains have prevented water well drilling, with the rigs unable to pass through the bush. The rain has also delayed completion of dozens of One-Day Churches. But the One-Day Church team has been working through the rain anyway, placing stakes for 46 One-Day Church sites. They will return to raise the structures after the rains cease.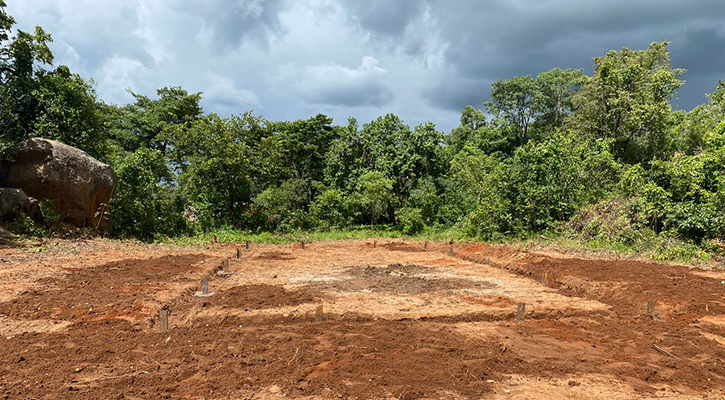 Maranatha worked in Zambia from 2009-2015, completing hundreds of projects. In 2018, Maranatha returned to Zambia in response to a request for more churches, schools, and water wells across the country.