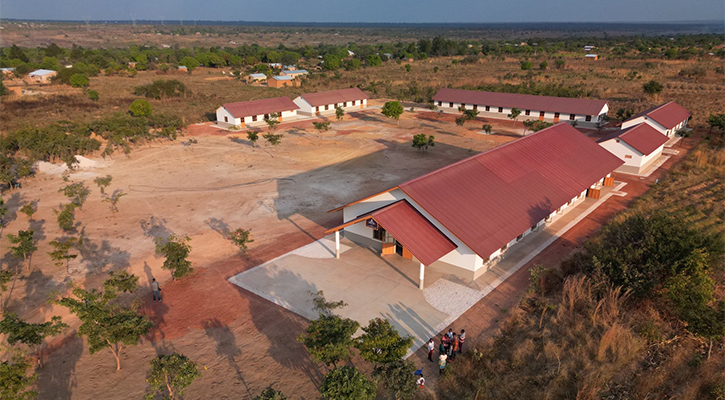 Maranatha Volunteers International leadership recently participated in the dedication of a brand new church and school complex in Zambia. The Bethsaida Seventh-day Adventist Church was destroyed by a storm in January 2022 that killed five people and left more injured. The Adventist Church in Zambia came to Maranatha for help and over the past year and a half, Maranatha volunteers and local crews have constructed a large sanctuary that can seat up to 500 people.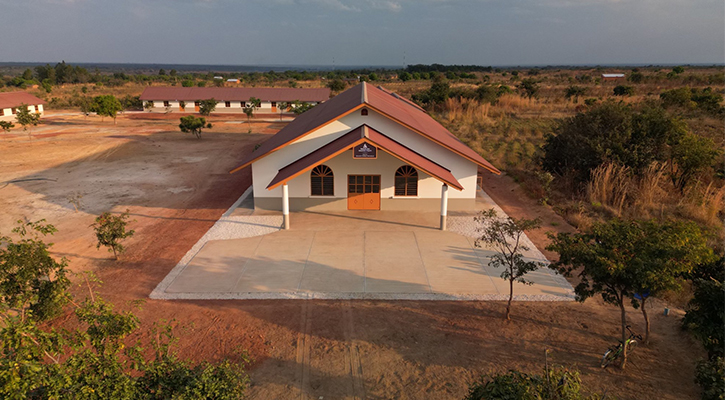 The new campus also includes bathrooms, a water well, and six Sabbath School classrooms, which will also serve as a new elementary school during the week. The new name of the campus is the Bethsaida Seventh-day Adventist Memorial Church and Primary School. "The nearest primary school has 1,204 students in five classrooms, running two shifts a day," said Maranatha country director for Zambia, David Woods. "This school is much-needed to provide quality Christian education in this area."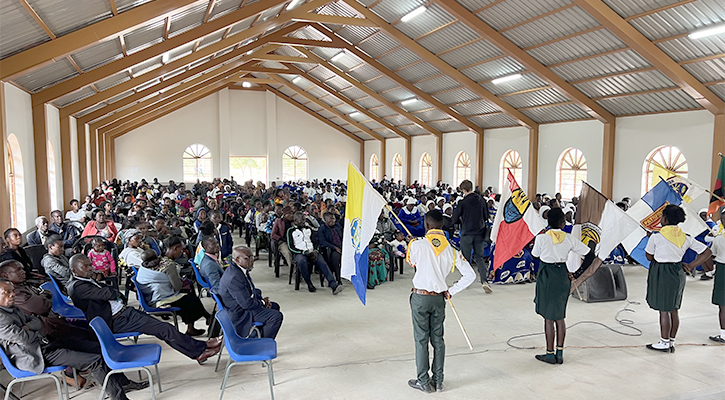 In July, Maranatha leaders, donors, and regional officials of the Adventist Church in Zambia attended a dedication. Church members are amazed and grateful for the transformation that has come out of this tragedy.
Maranatha worked in Zambia from 2009-2015, completing hundreds of projects. In 2018, Maranatha returned to Zambia in response to a request for more churches, schools, and water wells across the country.