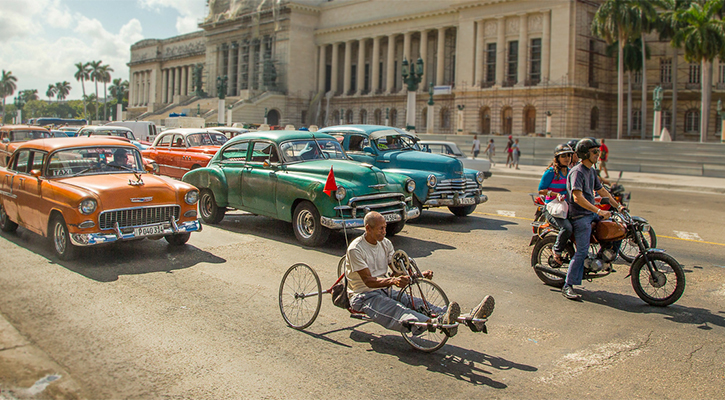 After 20 years of working in Cuba, Maranatha's process of renovating and building churches in the country may undergo a dramatic change. On December 17, President Obama announced a restoration of diplomatic relations between the United States and Cuba, including talk of easing the 54-year trade embargo. The transition is anticipated to begin as early as next month.
Changes in foreign policy could include the loosening of travel eligibility, export limits, and banking restrictions. Media outlets are also predicting a boom in tourism and inflation.
For Maranatha, Obama's announcement could open more opportunities to assist the Seventh-day Adventist Church in Cuba. Maranatha has been supporting the growth of the Adventist Church in Cuba since 1994, by renovating and constructing more than 200 churches and a seminary. But each project has been an exercise in patience; obtaining permits, fundraising, and transferring money to Cuba for construction could take years. Lifting the embargo could mean accelerating the process and opening the door for more volunteers to get directly involved with projects in Cuba.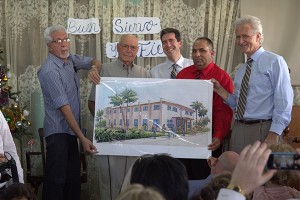 However, there is also the risk of rising construction and property costs.
'One of our concerns is that significant changes in Cuba can also cause increases to construction costs. At this time we hope to move ahead to complete the current projects, and support is needed. Things can change quickly so we must work quickly,' says Don Noble, president of Maranatha.
Of immediate concern is the Cardenas Adventist Church project. The Cardenas church has been in need of a larger space to accommodate a growing membership of 300. After receiving an initial request for help two decades ago, Maranatha finally received the necessary permits in 2014. Maranatha hopes to raise the remaining funds needed for the project so crews can begin work.
The growth of churches in Cuba is extraordinary, given the country's political climate. For decades, religious practice in the country was strongly discouraged and tightly controlled. In 1992, the government changed policy to make Cuba a secular state and recognized the rights of citizens to practice their beliefs.
For thousands of Seventh-day Adventists, it was a decision with great impact. For decades, they had quietly hung on to their faith, worshipping in private. The change in government policy was a window opening for the church. It was at about this time, that Maranatha began talking about Cuba. Providence led Maranatha to Tem Suarez, a Cuban immigrant who had semi-retired from a successful business to serve in missions. Up until his death in 2003, Tem devoted much time and energy to paving the road for Maranatha to build and renovate churches in Cuba.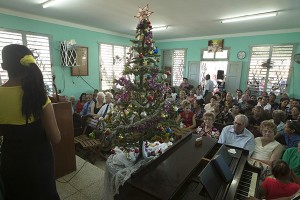 Daniel Fontaine, assistant to the president of the Adventist Church in Inter-America and former president of the Adventist Church in Cuba, presented on Cuba at the 2014 Maranatha convention in California. He said the past twenty years have been full of challenges but also great victories, and through it all, 'God supports His church in Cuba.' He went on to say that Maranatha's work 'has changed the history of the church in Cuba,' describing it as 'before Maranatha and after Maranatha.'
'In 1994, when Maranatha came to Cuba, we had 12,000 members. Today there are more than 35,000 members,' said Fontaine. 'Maranatha's work is integrative evangelism. Maranatha has always gone with Jesus leading the way.'
Help continue Maranatha's work in Cuba. We are currently in need of funds to build the Cardenas Adventist Church. See how you can help by making a gift.
Make a Gift Today!