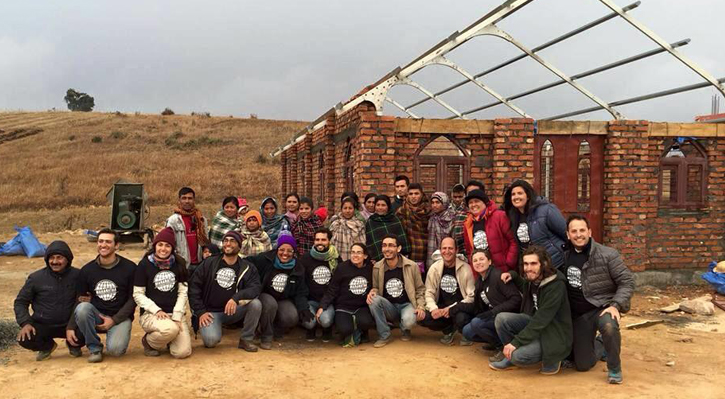 In January, volunteers from Brazil headed to northeastern India, to construct a church in the town of Mawlali. This small town has only 1,200 residents, and up until a year ago, the town had no Seventh-day Adventist presence.
Thanks to the efforts of a lay missionary, a small but growing Adventist group has been established in Mawlali. Without a church, the congregation had been meeting in a member's home.
Members feel confident the new church building will attract others and help increase membership.
India has been a significant part of Maranatha's work for nearly two decades, which included a major effort in Andhra Pradesh. Over the past few years, Maranatha has focused on the need for churches and schools in the northeastern part of the country, in states such as Manipur, Meghalaya, and Nagaland.
This is the fourth mission trip organized by Maranatha's team in Brazil in less than a year. Since launching the Portuguese version of Maranatha Mission Stories, Maranatha's television program, in Brazil last spring, viewers have had a strong response to the idea of mission trips.