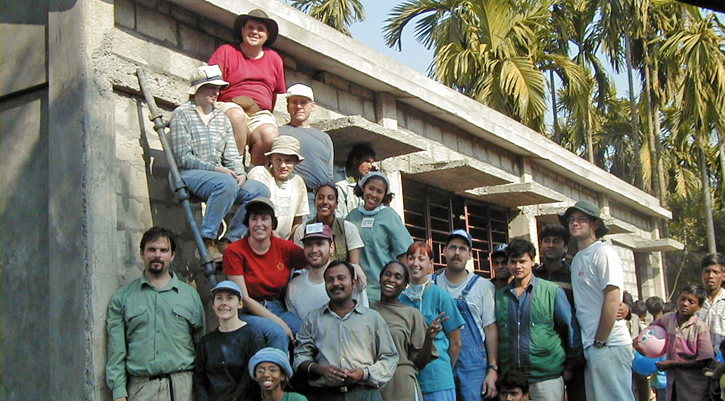 More than 20 years ago, Maranatha Volunteers International accepted a request from the Seventh-day Adventist Church in India to provide churches for congregations in need of worship space. Western Jharkhand, located in the eastern part of the country, was one of the places Maranatha worked to build 46 churches. Today, not only are these churches thriving, they have also planted 103 daughter congregations.
'Eighty percent of churchgoers in the Western Jharkhand Section are worshipping in Maranatha-constructed churches,' said Vinish Wilson, country director for Maranatha projects in India. 'As a direct result of the churches that Maranatha built in this region, Western Jharkhand Section is the first self-supporting mission field in the Northern India Union.'
The first Maranatha churches in the region were constructed between 1999-2000; Maranatha returned to the area in 2017 to build 16 more churches for the new congregations that grew from the original 46.
In 2000, the Western Jharkhand Section was part of the Bihar-Jharkhand Section, a larger region which had a membership of approximately 8,300 people. Since then, Bihar-Jharkhand has been split into three regions, one of which is Western Jharkhand. Today, there are more than 9,500 Adventists in the Western Jharkhand Section alone.
Maranatha has had a continuous presence in India since 1998, establishing a Maranatha office in the country while building places of worship and education throughout the country. In 2019, Maranatha started drilling water wells in areas in need of clean water. Maranatha has constructed more than 3,000 structures in India.